Can Cops Search an Entire City's Google History? A Judge Says Yes
A warrant has been issued to collect information from everyone's search history.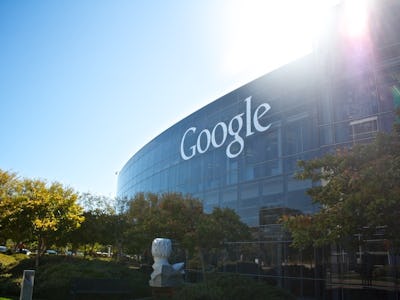 Flickr / Niharb
It's as unlikely a location as any for a high-profile battle over online privacy rights, but Edina, Minnesota, may soon itself be on the front lines of the debate. On Thursday, a Minnesota judge issued a warrant to city police allowing them to request a large amount of information on anyone and everyone who submitted a Google search for a particular name.
The police say that the perpetrator of a recent wire transfer fraud via a Minnesota bank faxed over a fabricated passport as proof of identification. A subsequent Google search for the name on the passport turned up the image that was sent to the bank. Because of this, police suspect that the perpetrator also searched Google for the name, which is how they found the picture.
Police now plan to leave no stone — or laptop, as it were — unturned in their hunt for people who went looking for that image. They want phone numbers, addresses, names, search times, and more for anyone with the name in their backlog.
The warrant comes at an increasingly hot-button time for issues of online security. As of this week alone, the internet is in the throes of a the "Fappening 2.0," and a pair of Russian spies have been indicted in connection with the massive Yahoo hack in 2014. Privacy rights advocates could be quick to jump on it as a result.
Google has so far stayed quiet regarding its intentions, or lack thereof, to comply with the warrant. It's unclear whether Google even has the capability to provide the relevant information. Since Google search histories are private information, it seems likely that the company will resist the warrant, especially given the scale of the request and the number of users it would impact.
It also seems likely that Edina police, as well as the judge who issued the warrant, have failed to consider the broader precedent this warrant would set. There's little room for doubt that city police are only really after what they said they're after, but precedent always matters, even in seemingly inconsequential cases. And this warrant could have far-reaching implications.
For starters, in order for a judge to issue a search warrant, they must be convinced of a probable cause justification for issuing the warrant. A judge cannot, for example, issue a warrant to search someone's house simply because a police officer didn't like the look of a person who went inside. Warrants must also be targeted and specific about what is going to be searched and what exactly police are looking for. In the case of Edina, the warrant is specific — looking only for a single key phrase — but not exactly targeted, considering everyone is subject to that search.
If it is allowed to stand as precedent, the line of acceptable searches will almost certainly be moved, and it's not clear how far. Will, for example, police be able to search the Amazon purchases of an entire city to find people who bought an item used in a crime? Or will they be permitted to access caches of private, geotagged photographs related to a crime scene? As our online presence becomes ever more an extension of our personal space, these searches could amount to even larger privacy intrusions. It's an area without much legislation so far, and, if the Edina warrant is anything to go by, that may have to change before too long.