'Pokemon GO' Creator Says 3 "Major New Releases" Mapped for 2017
During a keynote in Barcelona, Niantic's CEO confirmed new content is coming.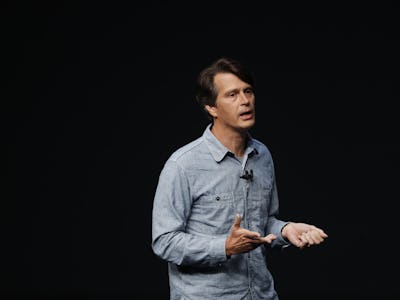 Getty Images / Stephen Lam
During his keynote speech Tuesday in Barcelona at Mobile World Congress, Pokémon GO creator John Hanke said that trainers of the once-phenomenal but now merely massively popular game should expect big things in 2017.
"We have three major new releases for Pokémon GO mapped out for this year," Hanke said. "So Pokémon GO we expect to continue to be a healthy and growing product for many years."
Earlier this year, during an interview with Vice's Waypoint, Hanke mentioned that a few major updates would be rolling out to Pokémon GO players soon — like a player trading system and a player vs. player battle system — but didn't provide any information regarding their specific release dates this year or details surrounding how both systems would be implemented in-game.
Unfortunately, he didn't go into much detail Tuesday about what Niantic was planning to include in the three major content updates or touch on any specific areas of Pokémon GO the company was planning to improve for players. Although, it's a safe bet to assume that a completely revamped gym system and battles between players are going to be the first two based on current player feedback.
As for when the updates will release, odds are we'll see them whenever Niantic deems them ready to push out on Pokémon GO. Based on the release of Generation 2 in February, Niantic is probably planning to roll them out in-between major in-game events — meaning that we could see a new major update as early as May, with the next two following three and six months after May, respectively.
Regardless, Niantic is sure to provide more information in the coming months. In the meantime, you can head out and catch a festive hat-wearing Pikachu or dive headfirst into collecting all the new Pokémon introduced in Generation 2.