Xbox Just Announced a Netflix-Like Service for Video Games
It's all about selling the service.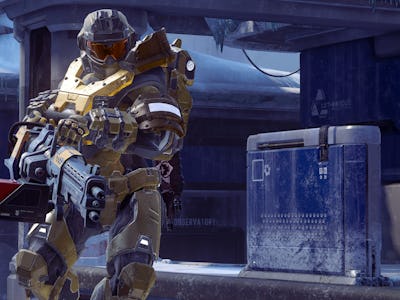 Microsoft
Microsoft today announced Xbox Game Pass, a $9.99 monthly subscription service which will give folks unlimited access to over 100 Xbox One and Xbox 360 backwards-compatible games on their Xbox One consoles.
Instead of being a game streaming service like Sony's PlayStation Now, Xbox Game Pass is a game download service more like EA Access that allows subscribers who pay the $9.99 fee to download the complete game to their Xbox One console and play it as if they purchased the game digitally from the Xbox Store. This means you'll be playing the games you receive as a subscriber without any of the connectivity or quality issues associated with streaming, either online or offline. As a bonus, subscribers will also be able to purchase any Xbox One game from the service permanently at a 20% discount (provided it is currently in the catalog) and receive a 10% discount on all related add-ons, including Season Passes.
If your subscription to Xbox Game Pass expires or is canceled, any games downloaded through it will no longer be available to you. However, progress and achievements will remain attached to your account. All games you have downloaded or purchased will remain in your games library until you manually remove them.
The Xbox Game Pass has started rolling out to select members of the Xbox Insider Program today, with plans to launch for Xbox Live Gold members before releasing to the entire Xbox community later this spring. If you're part of the Xbox Insider Program and would like to look at the update, you'll just have to reboot your Xbox One and the Xbox Game Pass should appear on your dashboard within a few hours.
If you dive into the preview build, Xbox Game Pass has a limited catalog (20 titles, mostly arcade, per Microsoft), whereas most AAA titles will be available when the full version of the service launches later this year including Halo 5: Guardians, Mad Max, Gears of War: Ultimate Edition, and Soulcalibur II. That's a whole lot of gaming.