There's a Reason Why There Are No Flutes in Westeros
Composer Ramin Djawadi shares how he avoids the 'Lord of the Rings' sound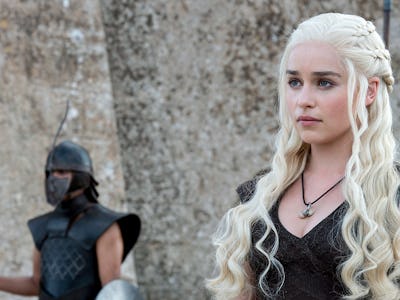 HBO 
The Game of Thrones theme song is so epic that it's become a pop culture staple, played in venues ranging from subway platforms and street corners to a touring live concert featuring an 80 piece orchestra. But as composer Ramin Djawadi recently told NPR, he didn't exactly come up with it on a battlefield or even in the middle of a workout at the gym. Rather, it came to him in the car.
"The main title theme for Game of Thrones, for example, I was humming in my car after I saw the visuals," he said. "As I was driving back to the studio, I had the idea to the theme."
He also spilled that Game of Thrones showrunners David Benioff and D.B. Weiss gave him a no-flutes mandate — perhaps he did not want the North to sound too similar to the Shire. Although George R.R. Martin was heavily influenced by Tolkien, the creators wanted the music to stand on its own.
"There was a no-flute rule!" Djawadi said. "Just because, stylistically, it was something that we felt was used in the genre before, and we wanted our score to be different. … The big instrument that we actually came up with was the cello."
As Djawadi also scores HBO's Westworld, presumably he came up with that theme in the waiting room at the dentist.