Could Hugh Jackman Turn Over Wolverine to a Younger Actor?
Hugh Jackman sounds less confident that 'Logan' will truly be his last ride as Wolverine.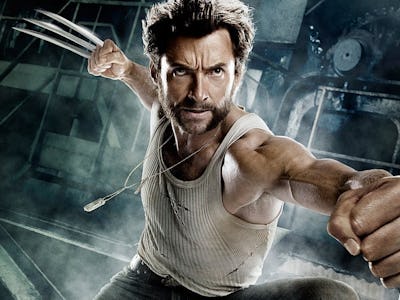 IGN
Hugh Jackman has said multiple times that Logan will be his final ride as Wolverine, but he's sounding less confident about that as the dark film approaches. Ryan Reynolds, aka Deadpool incarnate, has been pleading with Jackman to star in a Deadpool/Wolverine crossover film, and Jackman has danced around the subject in interviews, not quite giving anyone a definitive "no."
If we take Jackman for his word, however, and assume that he won't play Wolverine again, that doesn't mean Fox and Marvel have entirely given up on portraying the character. Fans saw Logan as a child in 2009's X-Men Origins: Wolverine, played by Troye Sivan, so there's really nothing keeping Fox and Marvel from telling a Wolverine story set in Logan's adolescence, or even in his early 20s.
The discussion of a younger actor playing young Logan — perhaps in the style of the Han Solo and Lando Calrissian spin-off — has been conducted mostly in rumors and whispers. Of course, there has been no studio confirmation that Marvel or Fox has even considered casting a young Logan, but fans like to toss around possible names, including Gossip Girl's Penn Badgley, Game of Thrones's Kit Harington, and Suicide Squad's Scott Eastwood.
A young Wolverine actor would have to pull off Logan's signature grumpiness without any of the jaded severity that Jackman gave the character after a decade. After all, Logan, as he's portrayed in the opening sequence to X-Men Origins, fights in countless wars across history, so another film could fit anywhere in that long, long timeline before he grows into Hugh Jackman.
If Marvel were to recast Wolverine as another adult actor, asking fans to accept an alternate universe version of the character with a different face, it'd be interesting to see whether the legions of Jackman-loyal nerds would head to the box office. When the X-Men series of films began, Jackman was immediately a fan favorite, and over time he became so inseparable from the character Wolverine that it's difficult to imagine the studio handing off the role. He is now Wolverine as much as Ryan Reynolds has made himself into the zeitgeist's incarnation of Deadpool.
In large part, Logan seems to be about the titular character passing the torch of both mutant vigilantism and righteous fury over to a little girl, Laura. The concept will be much easier for fans to stomach than, say, an Indiana Jones-style hand-off to an actor like Shia LaBeouf.
As of now, Fox and Marvel have not announced plans to recast Wolverine with another actor, though the X-Men film series will see yet another reboot, and Deadpool 2 will apparently usher in at least one X-Force film.
Logan hits theaters March 3.