E3 Finally Opens Its Doors to the Public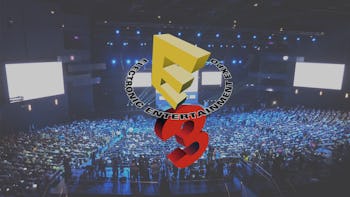 AR12 Gaming
The Electronic Entertainment Expo — or E3 in video game vernacular — is one of the pinnacle yearly events for folks in the industry. Regardless of the cringeworthy pressers and swarming crowds, it remains one of the most anticipated weeks of the year for most individuals in the broader video game industry. For some, attending E3 in person has been a distant dream, as the event, throughout the course of its 20-year history, has remained closed to all but industry professionals. E3 is doing away with all of that in 2017, though, as the expo officially opens its doors to consumers.
The Entertainment Software Association (ESA), which organizes E3, will be selling 15,000 passes to the public for the first time ever. They will be available online starting February 13. Purchasing a pass on February 13 grants consumers an early-bird discount — passes will be available for $150 as opposed to the standard $250 price tag. These general admission passes will give attendees access to the show floor and panel events.
The ESA is also working with Geoff Keighley of G4TV fame to give public attendees access to developer interviews and other perks which will be revealed at a later date. It's unclear at this point what "other perks" might be.
Demand for public access to E3 has been high for years, and it seems the ESA has been experimenting with granting this wish in recent years. Just last year they hosted the E3 Live event, held outside of the main expo hall, giving public access to game demos. This year they're taking things a step further.
The ESA's senior VP of communications, Rich Taylor, told GameSpot that "[t]he feedback we heard was clear — they wanted to play the games inside the convention center. In addition, exhibitors inside the convention center wanted to have access to the fans. So this year we're bringing the two together."
E3 2017 will be held at the Los Angeles Convention Center from June 13 to 15.