The iPhone 7 Made a Shocking Amount of Money for Apple Last Year
Apple shipped 78.3 million iPhones over the quarter.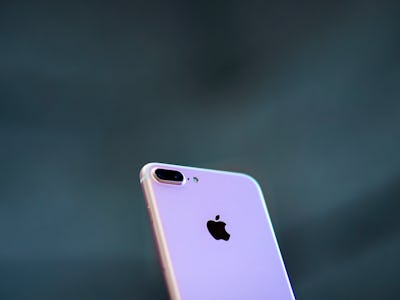 Getty Images / Gonzalo Arroyo Moreno
On Monday, Apple announced its earnings for the first fiscal quarter of 2017, and, hoo boy, did the tech giant make a boatload of money. Apple made a staggering $78.4 billion in revenue during the quarter, a new record for the Cupertino-based company. The secret to Apple's unprecedented success? The iPhone 7.
For the last three-quarters, sales of Apple's flagship phone were declining. The iPhone sales drop caused Apple to suffer its first fiscal-year sales drop in over a decade. That all changed last quarter (somewhat confusingly, the fist fiscal quarter of 2017 was actually the last calendar quarter of 2016), when Apple shipped 78.3 million iPhones.
"We sold more iPhones than ever before," Apple CEO Tim Cook said in a statement. During the earnings call, Cook admitted that the company didn't expect as much demand for the iPhone 7 Plus.
Cook also added that Apple saw a higher number of people who switched from Android devices to iPhones than in previous quarters, which might've had something to do with all those exploding Samsung Galaxy Note 7s.
Apple now has a $246.1 billion in cash, but most of that is stationed overseas. During the earnings call, Cook endorsed President Donald Trump's proposal to allow American companies to bring offshore profits back without taxing them much, because, of course he did.
Apple doesn't think 2017's second quarter is going to be quite as crazy. It's predicting a quarterly revenue somewhere between $51.5 billion and $53.5 billion. Chump change, really.