Jake Gyllenhaal Thinks Ryan Reynolds Deserved an Oscar for 'Deadpool'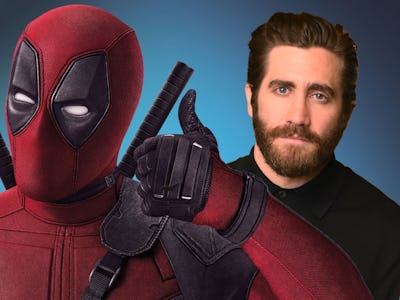 Getty Images/Fox
Despite a valiant campaign and one of the most engaging performances in last year's crop of movies, Ryan Reynolds was not nominated for an Oscar for playing the Merc With a Mouth in Deadpool — the film actually didn't nab a single nomination. That's a real shame, according to Academy Award-nominated actor Jake Gyllenhaal.
"We talk about brilliant performances all the time, you know, the actors who tear themselves apart for their roles, which I'm a believer in. But then I look at Ryan Reynolds in Deadpool and I say, 'No one can do that but him,'" Gyllenhaal said at a Q&A following a Nocturnal Animals screening on Tuesday, as Entertainment Weekly reports.
"That is truly, purely him. As an artist he struggled for several years to figure that out, and it's all there on the screen. And it's brilliant," Gyllenhaal continued.
"Sure it's a comic book movie and it's made a lot of money, but that doesn't subtract from Ryan's extraordinary work," Gyllenhaal said, which is kind of a sideways diss at the genre, but he seems to have meant well. "I mean, let's ask ourselves: What else do we want from people who create? Something that is truly them."
Sadly, Reynold's Oscar hopes have been dashed, at least until Deadpool 2 comes out. It's probably for the best, since the real Deadpool would probably shove an Oscar up his ass if he was ever given the award.