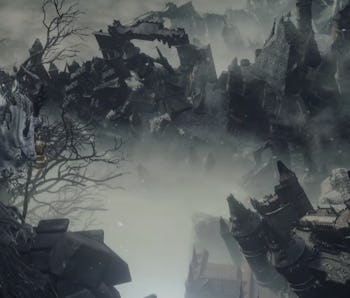 Gaming
'The Ringed City' Is Officially the Final 'Dark Souls 3' DLC
It looks like Londor may be right around the corner. 
YouTube.com
It's been a few months since players last ventured into the world of Dark Souls III to uncover everything the Ashes of Ariandel expansion had to offer within the Painted World of Ariandel. Ever since working through the first DLC, the Dark Souls community has hoped future content would allow us to explore the long-forgotten city of Londor, home of the hollows. Now, with the reveal of the final expansion upon us, it looks like we may be getting that opportunity.
Announced earlier today, The Ringed City is set to release on March 28 and will be the second, and final, DLC expansion coming to Dark Souls III. According to the official description for the DLC, players will be setting out in search of the Ringed City at world's end during the end of the Age of Fire to uncover the secrets of the past. As with the last expansion, The Ringed City will feature an entirely new region filled with new enemies, characters, mysteries, and equipment.
What's interesting about the trailer is how many references to Londor are made throughout. There's a Londor Pilgrim like the one who starts the Lord of Hollows quest in Dark Souls III, a set of symbols that match the Sword of Avowal used to kill Anri and become the Lord of Hollows in the base game, and most importantly, a woman with darkness coming straight from her eyes who could very well be Velka, the Goddess of Sin that is so closely referenced in Ashes of Ariandel. With this many references, it's hard to say that Londor is out of the question as The Ringed City's setting.
That said, nothing is ever certain with Dark Souls, and until the DLC launches on March 28, we'll have to wait and see if the trip to Londor that players have been craving will finally become reality.