'Split' Defies Predictions, Trouncing 'xXx: Xander Cage'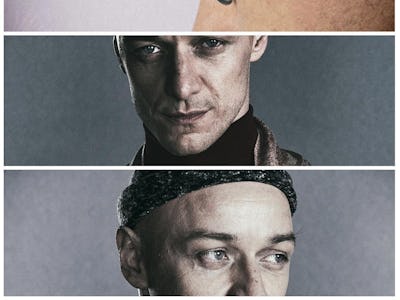 Instagram/@splitmovie
Psychological horror dominated musclebound action at North American box offices this weekend. M. Night Shyamalan's horror-thriller Split topped the charts, with Vin Diesel reprising his role in xXx: Xander Cage to come in a distant second. Split brought in $40.2 million, while Xander Cage trailed with $20 million, according to The Hollywood Reporter. Coming into the weekend, box office projections placed Split at the top, so it's not too surprising that it came out the winner. But some predicted a closer race between it and Xander Cage. It turned out that Split earned more than double what Xander Cage brought in.
In M. Night Shyamalan's newest film, James McAvoy stars as a kidnapper with 23 personalities. Despite its problematic treatment of mental illness, with lines such as "People with multiple personalities can change their body chemistry with their thoughts," Split came out the clear winner in its opening weekend. According to The Hollywood Reporter, people under the age of 25 purchased 52 percent of tickets to Split this weekend. So even though Shyamalan has lost the trust of many moviegoers with such duds as The Happening, people under 25 may not be quite as wary. And even though PG-13 horror movies are often disappointingly tame, they still seem to reliably draw teenagers.
Even though Split blew past xXx: Xander Cage in terms of box office revenue, the third installment in the xXx series was no flop. Resurrecting his role as extreme athlete turned secret agent, Vin Diesel made a respectable showing in North American box offices this weekend. The film performed better overseas, bringing in $50.5 million in foreign markets, according to The Hollywood Reporter, and it hasn't even opened in China yet. Despite its decent performance, Xander Cage hasn't yet recouped its $85 million budget. We'll see whether the film can catch up with Shyamalan's Split in coming weeks.