Netflix's New Superhero Movie Follows an iPhone-Powered Teen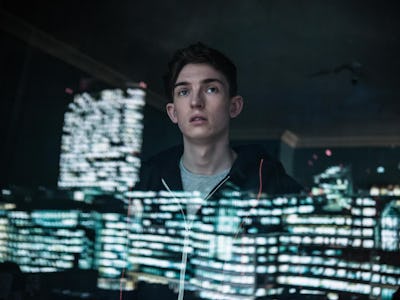 Radio Times
Getting fragments of a smartphone stuck in your brain can turn you into a superhero. At least, that's what Netflix says. The streaming giant's latest original movie, iBoy, will be available January 27, and it will introduce the world to a truly 21st Century superhero.
The official synopsis for the film is a ride:
Tom is an average teenager whose world is turned on its head when a violent encounter with local thugs leaves fragments of his shattered smartphone embedded in his brain. He wakes from a coma to discover that returning to normal teenage life is impossible because he has developed a strange set of superpowers. With these new powers he sets out to seek revenge on the gang, who also assaulted his best friend Lucy.
The new film is based on the 2010 novel of the same by Kevin Brooks, and will star Game of Thrones actor Maisie Williams as Lucy and Bill Milner as Tom, the titular iBoy.
Vigilantism will play a starring role in the film, with Tom, his face covered with a scarf, looking to take on local gangs and save Lucy.
Be on the lookout for iBoy when it premieres on Netflix January 27.