How to Stream the Golden Globes
Don't let cord-cutting keep you from catching the awards show.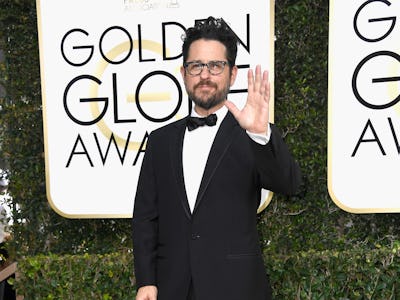 Wikimedia user Aaron Escobar
Will Stranger Things beat Westworld for Best TV Drama? Will Amy Adams claim Best Actress for her role in Arrival? Will Ryan Reynolds try to put the unwieldy Golden Globe trophy up his butt? These are only a few questions that linger in our minds today, and there's only one way to find out the answers: Watch the live broadcast of the Golden Globe Awards Sunday evening on NBC at 7 p.m. Eastern, 4 p.m. Pacific. And NBC isn't streaming it, sadly:
People are not happy about NBC's decision, reports the LA Times. So, how can you watch, then? The obvious choice is to find a TV and watch the Golden Globes on NBC. For everyone else, here are a few ways you can stream the Golden Globes online.
Red Carpet and Pre-Show Coverage
For the fashion-focused, you can stream the red carpet arrivals on E!.
You can stream the pre-show Golden Globes coverage on Twitter at goldenglobes.twitter.com.
Watch Online With Someone Else's Login
Do your parents still have cable? Or maybe your grandma does; that is, if your parents have caught up with the times and ditched the cord. Unfortunately, NBC is only offering the live stream on its website to cable subscribers with login credentials. So if someone you know still pays for cable, use their login to stream the broadcast from NBC's website. Then maybe bake them some cookies or give them a six-pack in exchange for the favor.
Stream it Through Another Provider
Services such as Sling let you stream live TV to your computer or your smart TV (or Roku). What's more, they offer a seven-day free trial, so you could sign up just to watch the Golden Globes. Be warned, though: Networks like NBC aren't available in all areas, so make sure you can get it before relying on this option.
Spring for an HD Antenna
If you have a TV set, you can catch tomorrow's broadcast the old-fashioned way: over the airwaves. Fortunately, today's digital antennas are much nicer than those of ye olde days, so the show will come through in beautiful HD. Pick the device up for about 20 bucks at Best Buy, Wal-Mart or anywhere else you buy electronics. That way your viewing party will benefit from a big screen, and everyone won't have to crowd around your 13-inch laptop.
Find Someone Streaming the Show on YouTube
Now we're starting to get into a gray area, ethically and legally. Once the event gets going, you may be able to find someone who's streaming the Golden Globes on YouTube. This is probably the least reliable option, but it is also the cheapest. So if you find yourself totally unprepared come Sunday evening, why not give it a try?
However you decide to watch the Golden Globes, this year's show is sure to be a good one. Genre TV series are getting their due this year, and we're excited to see how some of our favorite sci-fi and fantasy shows fare.