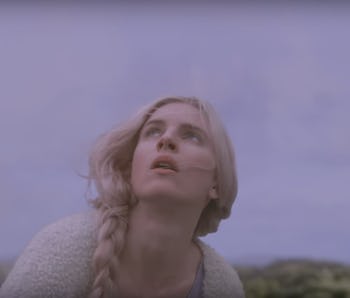 Entertainment
Netflix's New Series 'The OA' Is a Supernatural Abduction Story
The official Netflix synopsis promises a "groundbreaking," eight-part series when 'The OA' premieres on December 16.
Netflix/Youtube
Netflix's new dive into supernatural oddity after the summer smash hit that was Stranger Things comes in the form of The OA. Created by Brit Marling and Zal Batmanglij — the minds behind the 2011 cult hit Sound of My Voice — The OA looks to be focusing on a young woman who reappears after being kidnapped seven years prior. Perhaps more miraculous (or, maybe, concerning) than her return from her assumed abduction is that she was blind when she disappeared, but now has her sight. And that is, of course, just the beginning.
The official synopsis for the series is as mysterious as the trailer, which isn't too much of a surprise with Marling and Batmanglij's track records:
From Brit Marling and Zal Batmanglij, the visionary filmmakers behind Sound of My Voice and The East, comes a powerful, mind-bending tale about identity, human connection and the borders between life and death. The Netflix original series The OA is an odyssey in eight chapters produced in partnership with Plan B Entertainment, Netflix and Anonymous Content. The groundbreaking series offers audiences a singular experience that upends notions about what long-format stories can be.
Obviously, Netflix and the other minds behind the series are determined to stay tight-lipped for the time being. On top of trippy camera work, fantastic drama, metaphorical birds in cages, lots of hugging, weird technology, and seemingly fictional landscapes, audiences can look forward to one hell of a mystery when the first season of The OA premieres Friday, December 16, 2016.