Telltale Is Officially Making a 'Guardians of the Galaxy' Game
"Dancing in the Moonlight" is a great song.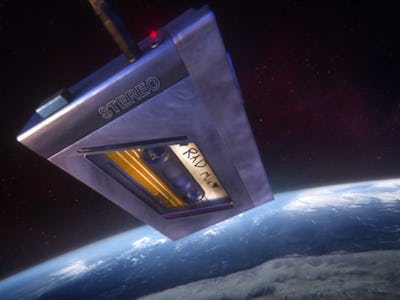 Telltale
Telltale, the gaming company that's created critically acclaimed and engaging video games for series like The Walking Dead, Fables, and Batman, confirmed on Thursday that it's making a five-part game based on Marvel's Guardians of the Galaxy.
The news broke during the 2016 Game Awards after rumors that a Guardians game was coming following a small leak last month.
The trailer doesn't give much away. It opens on some blue planet as what appears at first to be a ship flies overhead. Only, it's not a ship. It's a Walkman with a "RAD Mix" cassette inserted into it. As the Walkman and attached headphones float by in zero-gravity, King Harvest's 1972 classic "Dancing in the Moonlight" plays. The soundtrack to the Telltale Guardians game might just be as good as the movie's, if the other tracks are as good.
Based on the general vibe of the trailer, it seems like the game is going to be based off of the Marvel Cinematic Universe version of the Guardians. It's unclear if anything that happens in the games will be canon in the MCU.
No release date has been given for the "five-part episodic series" other than "soon." It will be available to play on consoles, PC, and mobile devices.