How to Find All the Netflix Shows Available for Download
Goodbye, wireless data overages.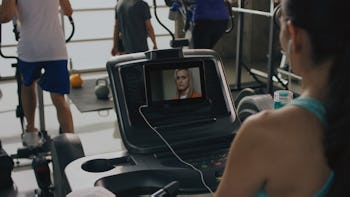 Netflix
Netflix announced Wednesday that subscribers can now download movies, television shows, and other content via the service's mobile apps. But there's a catch: Not everything on Netflix is available to download, and the company has not published a full list of titles people can save to their phones. So how's anyone supposed to know what they can view without an internet connection?
Finding all the Netflix videos that can be saved for later viewing is easy — all you have to do is follow a few quick steps. How to see only the shows available for download on Netflix:
First of all, update to the latest version of Netflix on your phone (version 9.0.0 on iPhone).
Make sure you double-check your settings
Before you download anything, you'll want to make sure you know exactly what you're getting into. Netflix offers a few options. You can elect to download videos using cellular data, for example, but that's not recommended because you might wipe out your monthly data plan. You can also decide to download videos in "standard" or "higher" quality depending on your storage. (Right now the second feature appears to be exclusive to the iPhone, but that could simply be an oversight in the Android app that will soon be remedied.)
Open the menu and select "Available for Download"
Netflix has given downloadable videos top billing in the latest version of its mobile apps. Just open the menu by hitting the "hamburger" icon and select "Available for Download." It should be right underneath "Home" in the menu. This displays everything you can save for later in a grid interface with videos broken up into the same discrete categories as the rest of Netflix's catalog.
Search for a specific title
Scrolling through Netflix's library is frustrating, though, so finding out if a specific video can be downloaded requires a different approach. Your best option is to search for whatever you want to save, open the title's Netflix page, and see if there's a little "download" icon to the right of the "share" button. Anything with this icon can be saved for later; anything without it can't be. And if you need help exploring Netflix's catalog, whether it's just for something new or some kind of special occasion, the unofficial Netflix online global search tool has you covered.
Watch your videos
Everything you download will be available in the "My Downloads" section, which can be accessed via the Netflix app's menu. Episodes of television shows will be collected under a single listing; tapping it allows you to play whichever episode you wanted to watch. Movies will simply be added to the list. All the videos you save will also notify you when they've finished downloading.
Delete what you don't need
There's no reason to keep videos around longer than you need to. Netflix offers two ways to delete content from your smartphone. You can either tap the blue icon that appears to the right of everything in the "My Downloads" section, which will give you the option of deleting a specific video, or you can head to "App Settings" from the main menu and elect to delete all your downloads.