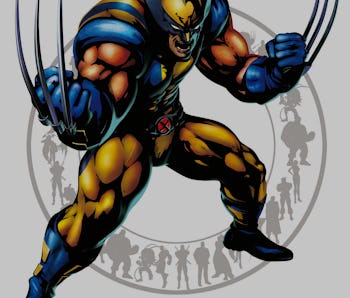 Gaming
Don't Expect X-Men Mutants in 'Marvel vs. Capcom 4'
Capcom
Mutants, they're gone. Although Capcom has not formally announced Marvel vs. Capcom 4 the next entry in its popular franchise, mutant characters like the X-Men (i.e., Wolverine) are expected to be absent in the next installment.
Rumored to debut at Sony's PlayStation Experience on Saturday, Marvel vs. Capcom 4 would be the anticipated follow-up to 2011's Marvel vs. Capcom 3: Fate of Two Worlds (a revamped version was released in 2012). As the name suggests, the games pit characters from Marvel and Capcom's most popular games — such as Street Fighter, Resident Evil, and Devil May Cry — in a crossover featuring arcade gameplay akin to Street Fighter. The series has an active fanbase, and the games are still played in tournaments around the world.
In the '90s, the X-Men were Marvel's most popular characters and were spotlight in Capcom's partnership with Marvel, which began with the 1994 cult classic X-Men: Children of the Atom. The X-Men were mainstays in the Marvel vs. Capcom series, but the popularity of the Disney-owned Marvel Cinematic Universe and competition from 20th Century Fox — who own and produce the X-Men films — means that if the Marvel vs. Capcom series returns, it makes sense to omit the X-Men despite their established history in the games.
For many fans, the X-Men's removal will be a disappointment. Wolverine is one of the most popular characters, ever, while Sentinel was favored by pros and experts. Still, there will be as many who are glad if Marvel vs. Capcom 4 is real at all.
There is no formal announcement for Marvel vs. Capcom 4 as of now.