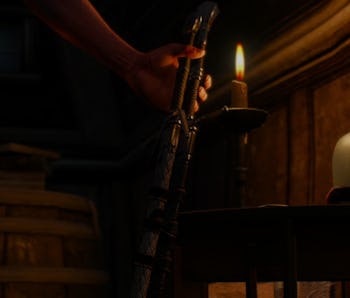 Gaming
Here's the Best Games Available in the Steam Autumn Sale
The latest sale is packed with goodies. 
Nicholas Bashore
As rumored, the Steam autumn sale has officially arrived to cut the price down on dozens of excellent titles for PC games. The autumn sale appears to namely be a straightforward one though, with no flash sales present. The good news? You can snag plenty of great games for a flat price until November 29, which means less work on your part when it comes to constantly checking what's on sale.
If you're looking for recommendations though, here's a few worth trying.
Nominated for the Steam Awards in December, this little indie comes from the same people who brought you LIMBO. Inside is a puzzle-platformer which plays out in a 2D perspective where you control a young boy with a dark setting and story. We won't spoil it here, but let's just say that this title is a work of art that you should definitely take a look at.
The Witcher 3: Wild Hunt — Game of the Year Edition ($29.99)
If you're a fan of role-playing games that feature a massive open world and have yet to play The Witcher 3: Wild Hunt from last year; now is as good of a time as any to get started in this massive 200 plus hour long adventure. The GotY Edition also comes with both DLC packs, Hearts of Stone and Blood & Wine too — adding plenty more to an already excellent game for a good price.
Created by id Software and published by Bethesda Softworks, DOOM is one of the best shooters of 2016. A revival of the classic first-person shooters from the 1990s, this title brings back the traditional face-paced shooting mechanics with a modern graphical overhaul and campaign that is just as worthy as the original.
Originally released last November, Fallout 4 is Bethesda's latest open world RPG which brings you back to the wasteland. While not as riveting from a narrative standpoint as say, Fallout 3, it's a great game filled with challenging mechanics if played on Survival Mode, set in Boston. Plus, you can snag the season pass (including all the DLC) for a cheaper price as well.
The world of Arma 3 is a complex one focused on military simulation and making the experience seem as real as possible. While it may not be for everybody, this title opens up a massive military playground filled with well-done mods for that rival the original DayZ and an entire suite of custom missions for you to play with your friends.
Deus Ex: Mankind Divided ($29.99)
While Deus Ex: Mankind Divided didn't stand out as much as its predecessor Human Revolution, it still servers as a fantastic second chapter for Adam Jensen and his cybernetic enhancements. This game, like The Witcher 3 and Fallout 4, is more geared for people who appreciate a single-player experience and is packed with some of the best level design we've seen in a game to date.
Rise of the Tomb Raider ($29.99)
Rise of the Tomb Raider is the follow-up to the original reboot of the franchise from a few years ago, pitting Lara Croft against a new challenge. For $30 you'll get the entire base game, the surprisingly good cooperative Endurance Mode, the Baba Yaga DLC pack for single-player and a ton of items released for the 20-year celebration of the franchise. If you haven't played it yet, this is something you don't want to miss.
Tom Clancy's Rainbow Six Siege ($24.99)
Rainbow Six Siege has become one of the most popular tactical first-person shooters on the market. Like Battlefield, Siege focuses on intense combat and complete destruction but on a much smaller scale. You'll be able to pick from a [collection of operatives] which are constantly updated to either attack or defend an objective with your team. Although Siege is fun on its own, we recommend picking this up with some friends to form a team, which leads to a much better experience. Oh, and did we mention that all the DLC is free? Good stuff.
Stardew Valley is one of those video games which will suck up far too much of your time as you shape your land into a prosperous farm. Learn to live off the land, explore dangerous caves and make acquaintances along the way as you rebuild your grandfathers farm and become a member of the community around you. With a great gameplay loop, beautiful soundtrack and a classic approach to level design, this one is a refreshing experience filled with heart.
From the people who brought you Alan Wake comes Quantum Break, a third-person action game where you step into the shoes of Jack Joyce following an accident during a time travel experiment. After being covered in a material that makes time travel possible, you'll be granted a hefty amount of time-altering abilities to use as you uncover the truth behind a twisting narrative hiding a bunch of secrets for you to discover.