'Snowpiercer' TV Show Could Bring Back Claustrophobic Sci-Fi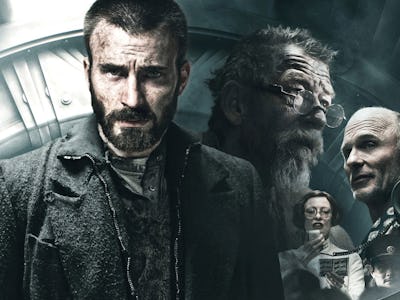 Moho Film / Opus Pictures / The Weinstein Company 
This post has been updated.
An adaptation of Snowpiercer might be headed to the small screen and with it, the claustrophobic sci-fi that was a cornerstone of a series like Star Trek: Deep Space Nine.
TNT ordered a pilot of the Snowpiercer TV adaptation, which will follow the same premise as the 2013 film from Bong Joon-ho and the graphic novel. Novelist and former io9 editor Charlie Jane Anders has also confirmed that she's "working" on the show.
In the future, the only survivors left on Earth live aboard a train on a global circular track powered by perpetual motion. The world outside of the train is purportedly uninhabitable and everyone on the train is forced to co-exist, but not under equal circumstances. The rich, high-class passengers occupy the luxe cars at the front of the train while those who belong to the lowest class live in squalor at the back of the train.
There's still no word about what a potential Snowpiercer series could entail, and if the characters and their objectives will be the same as in the film. But a TV series like this could end up taking some notes from famously confined space epics like Deep Space Nine. Films like Snowpiercer and Alien prove that limited space often opens stories up to singular opportunities in character exploration and development.
If the next Snowpiercer adaptation ends up becoming a TV series, it will be very interesting to see how producer Josh Friedman and the rest of the team behind the show manage to move the plot forward week after week in a train that's literally going in circles.