3 China-Made Gadgets to Buy on the Last Black Friday Before a Trade War
Get 'em before they're gone.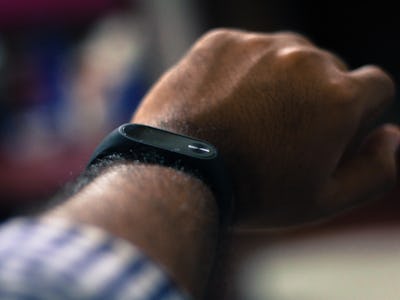 Flickr / Rajiv Ashrafi
While China might seem more well-known for its Apple knock-offs than original technology, savvy electronics consumers already know that China is home to a slew of companies whose cheap technology offers strong competition — if not devices that are superior — to their American counterparts.
Of course, the odds of easily buying these China-based electronics might soon become very slim. President-elect Donald Trump is obsessed with China and has promised high tariffs on incoming goods from China. He's also offered incentives to American companies to repatriate manufacturing jobs to the United States, which could further reduce efforts by Chinese companies to make their products available in America. Which means we'll lose out on potentially better products because of politics.
So, in the event that Trump's campaign promises are turned into law, it might be very hard to get your hands on some top-notch 'tronics from, as Trump says, cHYnah. With that in mind, here are three smart devices you should cop on the last Black Friday before the first shot is fired in a possible trade war.
1. Huawei's Smartphone
If you have an Android you're probably familiar with Huawei. It's the third-leading phone manufacturer in the world, and it's ready to take on Samsung and Apple in the United States. In April, the company announced it would sell its higher-end phones in the United States by the end of the year.
For now, you can find some great Black Friday deals on its other products. Walmart will be selling the Huawei ASCEND XT on AT&T plans for $50, good for a savings of $100. A number of retailers will also offer specials on the Huawei smartwatch and newly announced Huawei fit.
2. A Xiaomi Mi Smartwatch
After Huawei, Xiaomi Mi is the leading smartphone company in China. Xiaomi Mi introduced its first smartphones to the U.S. market last year with the release of the Xiaomi Redmi 2, Xiaomi Mi 3, Meizu Note 2, and Xiaomi Mi for the T-Mobile network. For around roughly $200, the phones are a steal even when they're not on sale, but they're hardly as sophisticated as the Xiaomi phones available in Asia. Luckily, Mi also offers a number of cheap and effective smart and audio devices to U.S. customers online.
The Mi Fit 2 is a fantastic choice for wearable lovers who don't want to spend too much on a fitness band they might lose. It has an OLED display, heart rate monitor, alerts you to incoming calls, and tracks your sleep and steps — basically everything you need from a wearable. You can sync it to both Apple and Android phones using bluetooth and the Mi App. You can only buy the Mi Fit 2 through third-party retailers, but the cheaper Mi Fit ($15) can be bought directly from Xiaomi's website.
The company will also release a $30 dollar VR Headset in the U.S. next year — assuming American trade policy doesn't clamp down on such plans.
3. A Lenovo Laptop
Unlike Xiaomi, Lenovo is a very well-known brand in the United States. Given its North Carolina headquarters, the China-founded company might not suffer the same fate as Xiaomi and Huawei, but it's tough to predict now. While you should check out individual sites to get a sense of all the Lenovo computer deals this Black Friday, its official website will offer deals for $400 off its Ideapad flex (originally $949.99) and its ThinkPad X1 Yoga for $1,084.40 ($464.70 off).
A word of caution: as with anything bought on the internet, there are a lot of knock-offs out there — even on Amazon — so make sure you read the reviews before you buy.