Blizzard Just Doubled Down on 'Overwatch' as an Esport
Everyone's favorite heroes are taking over esports in 2017.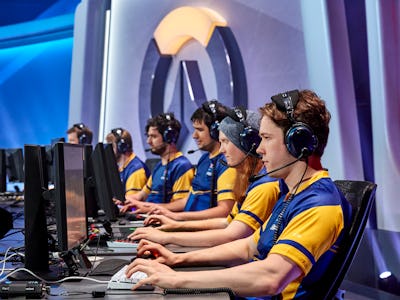 Blizzard Entertainment
Today marked the beginning of BlizzCon, the yearly fan convention held by Blizzard Entertainment that focuses on celebrating every game project the company has created from Diablo and StarCraft to Overwatch. As usual, we expected big announcements to come from Blizzard regarding the latter title as it's pulled 20 million players into the fight, and boy did they deliver with the unveiling of Sombra and, more importantly, the creation of Overwatch League.
The Overwatch League is set to be a new esports organization designed specifically for professional Overwatch competitors and their fans, built from the ground up to support both the traditional Blizzard approach to esports alongside the best practices of major professional sports. The idea is to provide long-term stability for teams and create opportunities for players who are looking to establish a career with Overwatch like what one might find in traditional sports.
The first season of the Overwatch League will kick off at some point in 2017 with a combine, where eligible Overwatch players will be invited to try out for teams. Each team will represent major cities from around the world and can pick players from the combine to fill their roster, signing them with a contract that guarantees their spot along with a baseline minimum salary and benefits package.
For everyone seeking detailed information about the current season, Blizzard has created a website dedicated to providing fans and prospective players with access to videos, player profiles, the latest stats, and schedules regarding the season. More information will be releasing in the coming months.
This push towards a more organized system for competitive Overwatch is Blizzard working to actively support and create a dedicated esports business for one of the companies most popular projects to-date. Following the great reception of the Overwatch World Cup and the various tournaments by established esports organizations, a move like this makes perfect sense for them — especially with Overwatch being such a young game.
It's great to see this sort of support for esports coming directly from Blizzard to a community hungry for more organized play. (Blizzard's supported competitive scenes in basically all their games in the past.) With their continued support regarding competitive play, character balance, and additional content for the game, the Overwatch League looks like an immensely promising project.