Tim Cook to Investors: Apple Investing in Machine Learning R&D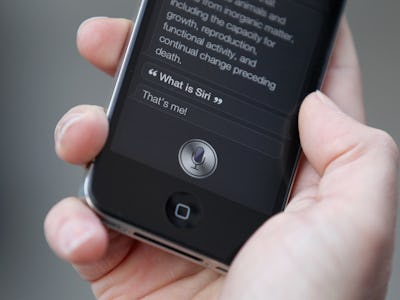 Getty Images / Oli Scarff
Apple revealed its fourth quarter financial results during a conference call with investors on Tuesday, but perhaps the most interesting narrative — aside from the company's first annual revenue decline since 2001 — was the tech giants avowed focus on machine learning.
"Today, machine learning drives improvement in countless features across our products," Apple CEO Tim Cook boasted during his initial remarks.
Cook then offered a state of machine learning at Apple, by running down areas where machine learning is already helping to improve the iPhone user experience, noting that machine learning "enables the proactive features in iOS 10, and that cameras employ it in face recognizing software. Machine learning is also a key aspect of Apple's fitness offerings.
"Machine learning continually helps Siri get smarter in areas, including understanding natural language," Cook added.
Back in June, during the Worldwide Developers Conference, it seemed like Apple's advancements in machine learning were lagging behind some of their competitors — especially Google. In the wake of the tech giant's first relatively bad year ("relatively" being the crucial, operative word here, since Apple is still the most profitable U.S. company), it seems natural that Cook might want to tease brand-new developments in machine learning and A.I., in addition to touting the inevitable new iPhone model.
During the call's question and answer period, Cook was asked if research and development investments were less efficient than they had been earlier in the company's history. Cook said that part of the reason someone might have that impression is that the fruits of their latest rounds of R&D have yet to be harvested.
"There's clearly some amount of R&D that are on products that, today, are in the development phase that have not reached the market, and so, that's a part of it, and we feel really great about the things that we've got," Cook said.
"We're confidently investing the future, and that's the reason you see the R&D investment increasing," he continued.