'Fantastic Beasts' Sequel Will Include Hogwarts-Era Dumbledore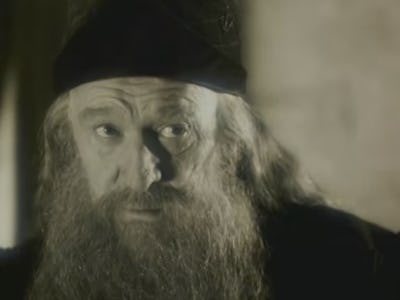 Warner Bros Pictures
Dumbledore may not appear in the flesh in Fantastic Beasts and Where to Find Them, but he's definitely going to be a key part of the sequel. Set during the time before Dumbledore was Headmaster of Hogwarts and long before Harry, the prophecy, and the horcruxes took over his life, the second of the next five wizarding world films will give a glimpse of Dumbledore's past.
"We hear of Dumbledore in this film, and we see him in the next part of the trilogy," Director David Yates told SFX magazine. "He teaches at Hogwarts. … The scenes Jo [J.K. Rowling] has written are lovely. The younger Dumbledore is delightful. He's very mischievous and enormous fun and a bit of a political animal."
With a major part of the upcoming films focusing on the rise of the dark wizard Grindelwald, we knew Dumbledore was bound to be a key player. His past is full of pivotal events which provide the historical backdrop for so much of Harry Potter. This means there's no shortage of film-worthy events in Dumbledore's life that we might witness in these sequels.
As a Transfiguration professor prior to becoming the Hogwarts Headmaster, Dumbledore taught many of the witches and wizards who were instrumental in the Harry Potter series, one of them being Newt Scamander.
But we also know that Tom Riddle attended Hogwarts between 1938-1945 (as he was born on the very last day of 1926), and we've even seen brief glimpse of that time in Dumbledore's life through several of the Harry Potter films and books. Those were the days of Grindelwald's evil prime. Given Dumbledore's close connection to both Tom Riddle and Grindelwald, this period of time seems like it will feature in an upcoming film, if not the immediate sequel of Fantastic Beasts and Where to Find Them.
But the bigger question is this: Could the upcoming films be setting up the First Wizarding War? How much of Young Dumbledore will we get to see? And what does Yates mean by "political animal"?
We'll know more when Fantastic Beasts and Where to Find Them arrives in theaters November 18.