Lemony Snicket Introduces 'A Series of Unfortunate Events'
The fourth wall doesn't exist where we're going.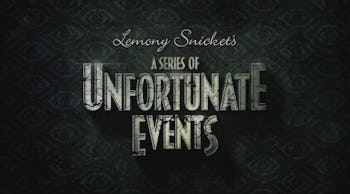 Buzzfeed
Lemony Snicket has once again introduced us to the tragic tale of the Baudelaire children, but this time, it's on the big screen. The new teaser trailer for the upcoming Netflix project, A Series of Unfortunate Events takes a page, literally, out of the original Snicket books with a fourth-wall-breaking disclaimer.
Based on the famed book series of the same name, Snicket — played by Patrick Warburton — wanders through a dark-but-whimsical set while intoning about the woes that have befallen the crew since taking on the project. As is par with the books, Snicket speaks directly to the audience, breaking the fourth wall without a second thought. He warns us away from the series, much like he does at the beginning of every book. For long-time fans, it's a true treat.
Apparently, the crew on A Series of Unfortunate Events are under medical observation for "melancholia, ennui, and acute wistfulness." In other words: The show looks to be shaping up to be as wonderfully wordy and darkly playful as the books.
The only other voice we hear throughout the trailer is that of Neil Patrick Harris as the dastardly Count Olaf.
"Joy, joy, happiness — my fortune's about to change!" Olaf calls out, interrupting Snicket's train of thought.
It's with this that Snicket tells us to look away: "Avoid the cruel whimsy and whimsical cruelty of what's to come."
Lemony Snicket's A Series of Unfortunate Events will tell us the tale of the Baudelaire children when it comes to Netflix on January 13, 2017.