Facebook Marketplace Will Be Huge When It Fixes These 3 Problems
Selling your stuff just got a whole lot easier, but there are still some hurdles.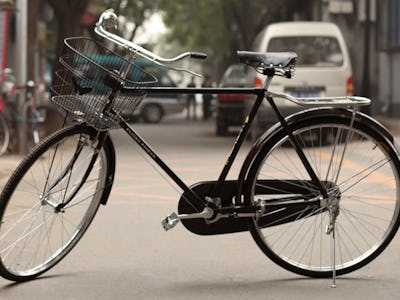 Facebook
If you've just cleaned out your garage and are hoping to sell your old bike locally, your best bet has been to throw an ad up on Craigslist and hope someone clicks on your link. But for Facebook users in the States, Britain, Australia, and New Zealand, a new option will be available over the next few days.
Facebook announced Monday that it is launching a mobile app feature called Marketplace that allows you to sell and search for items like furniture, electronics, and just about anything you'd look for on Craigslist, all without leaving the Facebook app.
3. No In-App Payment (Yet)
Facebook aims to make the process as easy as possible, but it does lack a few key features. For one, you can't actually pay sellers in the app (unless you use the Send and Request Money feature in Messenger). If you choose not to use Messenger, you have to work out payment with the seller, whether it's through Venmo, PayPal, Square's Cash app, or even old-fashioned cash. This may be an inconvenience, but it does mean that Facebook isn't taking a cut of the money like eBay would.
2. No Reviews of Buyers or Sellers
Marketplace also lacks a way to rate or review sellers or buyers. eBay, for example, relies on reviews to keep standards high. It's easy to see if a seller doesn't accurately represent their wares, and sellers can note if a buyer is slow to pay up. Facebook allows users to report items that don't meet Facebook's standards or users that are violating the rules, but there isn't a way to leave feedback about a transaction. The app does require everyone to use their Facebook profile and will show how long a profile has been active. Fake profiles are pretty difficult to create these days, which is comforting.
1. No Desktop Version Yet
For now, Marketplace is only available in the iOS app. That means you can't switch to the desktop site for a bigger photo or for bigger transactions that some may prefer to make from laptop computer. Facebook plans to roll out Marketplace to its desktop site "in the coming months," but until then, you're out of luck if you prefer to browse on your computer.
Despite its flaws, Marketplace promises to make local sales a bit more enjoyable than Craigslist. Sellers can easily list items from their phone. For buyers, Facebook Marketplace offers a solid browsing experience with plenty of filters. You can search listings near you, or you can change the location to another city. Facebook Marketplace will also give you a feed of items tailored to your interests, based on pages you've liked and tags sellers use on their listings.
So if you've got some things gathering dust around the house, or you're in the market for a new piece of furniture, keep on eye out for the Marketplace icon in your Facebook app. It may not be perfect, but it's a big step up from your current options.