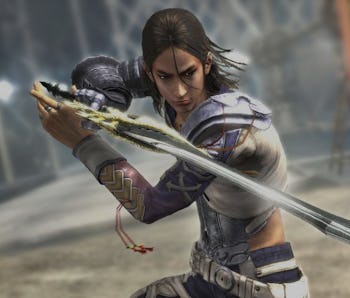 Gaming
'Lost Odyssey' Hits the Xbox One via Backwards Compatibility
You like sweeping, big-budget JRPGs from the creator of 'Final Fantasy,' right?
Microsoft Game Studios
Starting today, Mistwalker's generation-sweeping JRPG Lost Odyssey is joining the ranks of Xbox One's ever-lengthening list of backwards compatible Xbox 360 classics.
With Lost Odyssey comes Hironobu Sakaguchi, who, if you don't know by name, created Final Fantasy back in the '80s. Sakaguchi formed Mistwalker after leaving Square in 2003 when they merged with Dragon Quest purveyor Enix. While his name alone should be enough to get true JRPG fans interested, Sakaguchi's Lost Odyssey has a premise arguably more intriguing than your average FF fare (albeit maybe just as trope-y). What you get in Lost Odyssey is a very traditional JRPG with a contemporary finish, mostly in its for-the-time superb production value.
The narrative follows Kaim, an immortal amnesiac that's been around for 1000 years. Where things get a bit more intriguing is that Kaim slowly unravels the various memories of his extremely long life, watching generations pass and, broadly, dealing with the pain of remembered experiences.
There's plenty of JPRG narrative fluff involved, but taken as a character study in a conservative package, Lost Odyssey is Sakaguchi (who wrote the script along with Japanese author Kiyoshi Shigematsu) going for an original take on a stereotype.
Oddly, unlike many other games added to the Xbox One's backwards compatibility lineup, Lost Odyssey hasn't been made available digitally on the Xbox Store (jury's out on whether it will be eventually), so if you want to pick up the game, you'll have to get a used copy online somewhere.
A quick Google search shows prices all over the map — depending on quality —from under $10 to $50. If you just want the discs, Best Buy or Gamestop probably have you covered, though eBay and eStarland might be selling copies in better condition if that's your thing.
It's not terribly likely anyone will be storming the barn over over an eight-year-old Xbox 360 game, but if you're in the market, it's probably best to jump on it.