Reddit Adds a First-Ever Pop-Up to Get People to Register to Vote
The site's 1.5 million daily visitors will see a very rare pop-up.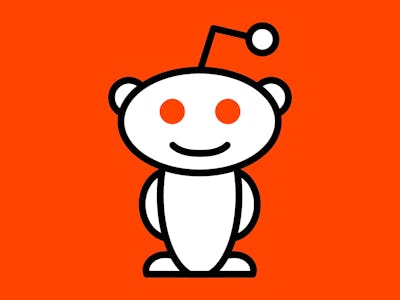 Reddit isn't like the rest of the internet, which is why it's one of the best sites on the internet. Its design hasn't changed much in the more than eleven years since it started, and its community would revolt if it started displaying pop-up ads. But on Tuesday, it's showed a pop-up PSA to its 1.5 million daily unique visitors for a reason that's pretty good: How to register to vote online or over text message.
It's a letter from Reddit CEO and co-founder Steve Huffman (u/spez), who notes that it's National Voter Registration Day and offers a few helpful ways you can register to vote online.
To all US redditors,
Today is National Voter Registration Day in the United States. Voting is easy; it's important; and it's a privilege. Unlike on Reddit, voting in real life actually matters. If you want to influence how our country is run, voting is one of the most effective things you can do.
It takes only a few minutes, and you can do it online. You have many options: voteplz, which has a nice voting guide, vote.gov, the official government site, hello.vote, which works via SMS, or vote.org.
Whether you are a donkey, elephant, centipede, or human, take a moment to make sure you are registered. Reddit will still be here when you get back.
u/spez, Reddit CEO
Wait, did he write that voting on Reddit doesn't actually matter?
Because you may not see another one for four years, here's the pop-up, which is a first for Reddit, says Diana Chow, who does PR for