Elon Musk: "Will Get Back to Autopilot Update Blog Tomorrow"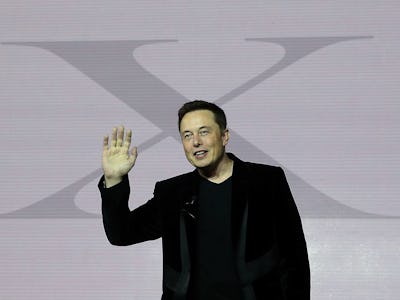 Getty Images / Justin Sullivan
After a long hiatus, Elon Musk announced on Twitter today that he would "get back to update the autopilot blog tomorrow." The announcement has led fans to speculate that Tesla will finally release its much-anticipated plans for Autopilot version 8.0.
The summer has been full of false starts for the release. Many expected that Musk would unveil the plans at his August 23 press conference, only to be disappointed with less exciting news of the Telsa P100D battery.
On August 31 Musk promised Tesla fans that he would soon be unveiling the version 8 of Tesla's autopilot, but an update to the blog never came. Musk also hinted at the announcement in an August earnings call, telling investors "I think we have a more significant announcement on (autonomous development) later."
"Full autonomy is going to come a hell of a lot faster that anyone thinks it will and I think what we've got under development is going to blow people's minds," Musk told investors during the call.
The release of version 8.0 will be a crucial step toward Tesla's creation of a fully autonomous vehicle. Previous Tesla models have suffered from an imperfect ability to distinguish lighting and objects. The new release will address these issues with an increased number of sensors and camera as well as an updated software system that will enhance "advanced radar processing," allowing the artificial intelligence of the vehicle to better discern its surrounding. As with the version 7.0, the new update of the software will still only allow for partial self-driving capabilities. Despite advances, the company insists that the model is still in beta mode and drivers should treat the self-driving system as such.
An explosion of a SpaceX Falcon rocket earlier this month has left Musk busy with more than just Autopilot. Musk called the explosion the "most difficult and complex failure" the company has seen.