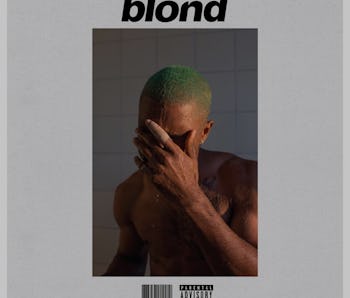 Entertainment
Frank Ocean Cut Out His Fans with Apple Music Deal
"Shame on you Frank, and shame on everybody else who takes money from Apple and screws fans."
Music industry analyst Bob Lefsetz reported on Monday that Universal Music Group CEO, Lucian Grainge, sent an all-company email calling for UMG record labels to stop the practice of exclusive album premieres with streaming services like Apple Music and Tidal.
The news comes after Frank Ocean's Blonde was released exclusively on Apple Music. In Lefsetz's newsletter, he bemoans Frank for his participation in a music industry that benefits the streaming service and harms fans because puts music behind a paywall. (Former Apple music employee Sean Glass defended the practice: "Fan complaining about exclusives refuse to spend $10 per month on music.")
While Lefsetz believes that Apple Music should be investigated for violating antitrust laws — for striking deals with record labels on exclusives that limit its access to a wide array of fans — Glass offers this rebuttal "Contrary to what you read, there's no scary Apple board room conspiracy where corporate is plotting to take over creativity via artist exclusives."
That doesn't erase Lefsetz's opinion that the industry "promotes marginal products that appeal to few and makes them unavailable to most people.
Exclusive music releases create a culture that is quite limiting and leaves out a large base of fans. Although $10 a month seems like a reasonable price for access to a wide array of music, it becomes daunting when considering all the different streaming services, Spotify, Apple Music, Tidal, and Pandora, among them. It makes little sense to get multiple music services when they all come equipped with predominantly the same music, save for those streaming exclusives. Streaming services just make fans pay to be able to listen to an album first.
For such a highly anticipated album, it is disappointing that Ocean would wait more than four years to release an album exclusively on one streaming platform. A lot of fans are forced to wait for the chance to experience the album and some must pirate it in order to keep up with those who do have access to Apple Music. It also does not help fans who still like to purchase physical copies of albums from some of their favorite artists.
Blonde is only scheduled to be an Apple exclusive for two weeks. As Spotify has more users than Apple Music, Ocean cut out a large number of his fan base from accessing his album.