Hugo Awards 2016 and The Diverse Future of Science Fiction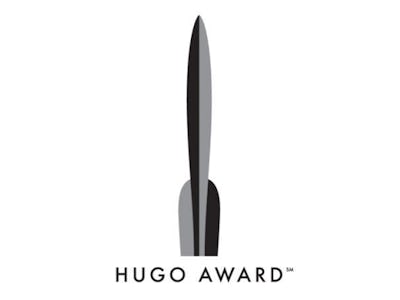 World Science Fiction Convention
This year's Hugo Awards have been handed out to the winners – and they continue to celebrate diversity and progress in the field of science-fiction literature.
The big winner of the night was N.K. Jemisin, who went home with Best Novel for The Fifth Season. In her acceptance speech – read by fellow sci-fi author ALyssa Wong – Jemisin was excited that voters "would choose to vote for the story of a forty-something big-boned dreadlocked woman of color waging an epic struggle against the forces of oppression."
For her Rabid Puppies detractors she goes on to claim victory for further innovation and diversity within science-fiction literature against "the foggy lenses of nostalgia and privilege."
The awards continued to be a victory lap, or a rallying cry against the self-identifying cultural gatekeepers known as Rabid Puppies, an online group opposed to the increasing diversity seen in science-fiction in recent years. The puppies are led by one Theodore Beale aka Vox Day. Since last year, Beale and his pups annually release a slate of "traditional" works of sci-fi they would nominate for the Hugo Awards. As the nominations process stands, anyone with a membership to the World Science Fiction Convention can nominate up to five works for a variety of awards. Under the concentrated efforts by the Rabid Puppies, the group has managed to stuff ballots with works from its preferred slate.
But the voters largely rejected the Puppy-approved words, awarding nine out of the 17 awards to nominees not associated with the group. Six awards were handed out to nominees on the Puppies slate, though two of those categories were filled entirely with Rabid Puppies nominations. Like last year, the Hugos did award "No Awards", but only to two awards (as opposed to five last year), including a rejection to Beale's own nomination for Best Editor, in favor of a No Award.
Some of the Rabid Puppies nominations used their acceptance speeches to chide the very group that pushed their works into awards consideration. Neil Gaiman and artist J.H. Williams III, who won Best Graphic Story for The Sandman: Overture, used their speeches to criticize the "sad losers" who pushed for their nomination.
The Rabid Puppies are part of a large, internet-based culture against upping diversity in works of fiction. While some creative institutions are embracing diversity in the face of opposition, there is something exhausting in knowing combat with groups like Rabid Puppies could become an yearly exercise. The Hugo Awards are contemplating ways to change their nomination process – to prevent slates from dominating nominations.
For a full list of nominees and winners for the 2016 Hugo Awards visit thehugoawards.org