This 'Pokemon' Theme for Line Messenger Is a Nostalgia Dream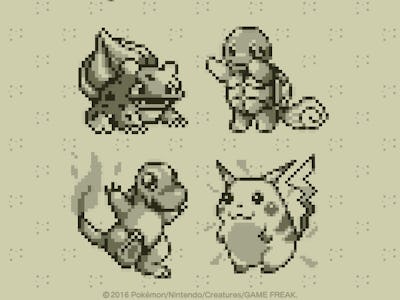 The Pokémon Company/Line
Can't get enough of Pokémon Go? Line has you covered. The instant messaging app has received an update to its theme store, which brings a fetching retro style to Pokémon's most eager fans. The new theme, developed by The Pokémon Company, brings the faded yellow Game Boy style into the 21st century.
For those unfamiliar, Line's add-ons are a big part of its appeal. The service, which is expected to hit 700 million users this year, thrives on players updating their experience with little trinkets. Users send over a billion stickers a day, emoji-like images that users can also buy from the store.
Pokémon Go has revived the general public's interest in the franchise in a big way, and it's no surprise that The Pokémon Company wants to keep people interested. Upon launch, the fan subreddit shot off the charts, setting new records. Eager fans in other countries were clamouring to try out the game so much they resorted to cheap knockoffs like Go Catch 'Em All.
Other fans aimed to capitalize on those with a renewed interest in the series, but who wanted a deeper experience than the simple gameplay of Pokémon Go. Pokémon Uranium was short-lived, but reminded people of what drew them to those original games.
But nothing quite compares to that pang in the back of the head when you see those original 8-bit graphics. Pokémon Go plays on this in its own subtle way: touching a creature on its stats page plays a rendition of the same shrill bleeps that accompanied the original games. It's little wonder that, with the upcoming release of Sun & Moon for the Nintendo 3DS, The Pokémon Company wants to maintain that nostalgia momentum.
In other Nintendo news, a Kirby theme has also made its way onto the Line store. Both themes are priced at $2.99 in the U.S. store.