Michael Chernus Will Play the Tinkerer in 'Spider-Man: Homecoming'
'Orange Is the New Black' star Michael Chernus joins the cast of Marvel and Sony's co-production.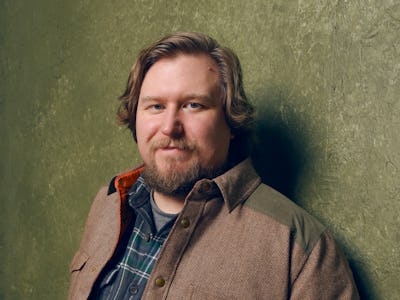 Getty Images / Larry Busacca
You have to admire how bonkers Marvel and Sony's Spider-Man: Homecoming is getting. Its wonderfully diverse cast of young actors and comedians is one thing, but the movie also seems to embrace the quirkiness of early Spider-Man comics.
The new film, currently shooting with Jon Watts, has just added Orange Is the New Black star Michael Chernus as the super-villain Tinkerer, who possesses a superhuman gift of engineering with makeshift weapons.
Deadline reports that Chernus has signed on to portray Phineas Mason, also known as the Tinkerer, who debuted in Amazing Spider-Man #2 from 1967. In the comic Phineas was a much older man, almost as old as Vulture was (who will be played in the new film by Michael Keaton). At 39, Chernus isn't old at all, indicating a fresh direction for an old (as in, historically) antagonist.
Aside from the acclaimed Netflix series, you've seen Chernus in Captain Philips and The Bourne Legacy. You probably didn't see him in Aloha because no one saw that movie. Chernus is also currently filming The Most Hated Woman in America, a Netflix drama starring Melissa Leo (Wayward Pines) and Peter Fonda.
Spider-Man: Homecoming starring Tom Holland releases July 7, 2017.