Facebook Opens Massive Hardware Lab to Build the Future
Zuck gives this giant lab a thumbs-up.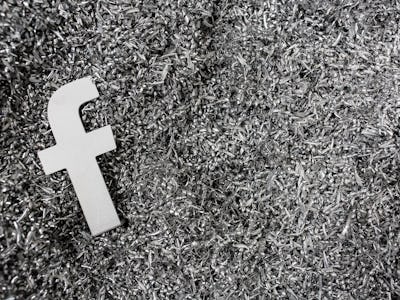 Mark Zuckerberg
Facebook wasn't content with just being a software company, so it built a hardware lab that's half as big as a football field.
"Over the next 10 years, we're building everything from Oculus headsets to solar-powered planes," Mark Zuckerberg said in a giddy Facebook post about the lab's opening. "We've always had labs for each team, but our new lab will be a hub where engineers can work together to make even faster progress towards connecting the world."
The hardware lab is decked out with an electron microscope, 9-axis mill-turn lathe, CT scanner, a "5-axis water jet that can cut through steel and granite," and presumably anything else a hardware engineer might need to build something. It's not Tesla's Gigafactory but it's still big.
Right now those tools will be used to build solar-power drones like Aquila, which recently completed its first test flight without falling to Earth like some kind of robot Icarus. Aquila is a massive solar-powered drone that Facebook wants to use to bring internet connectivity to remote areas. (And, of course, convince those newly-connected people to use Facebook.)
The hardware lab will also produce the Oculus Rift, a virtual reality headset that began as a Kickstarter project and became the helm of Facebook's VR efforts. That's two things Facebook could make in this lab, but the company probably didn't build a lab like this for just two products.
It's easy to imagine Facebook using this hardware lab to experiment with new products that complement its software. The company originally partnered with another manufacturer for its smartphone project, for example, but now it could see what its hardware engineers will be able to come up with on their own. Or it could focus instead on building the hardware it needs to run its ever-expanding list of services.
Facebook already designs its own servers and has designed the hardware used for artificial intelligence training. Perhaps now it could manufacture those devices as well.
"I'm looking forward to seeing everything we create," Zuckerberg said in his Facebook post. "There is so much to do and we have some exciting times ahead!" That doesn't sound like Facebook is going to be content making two products — it sounds more like the company is going all-in with hardware, whether that's shown with consumer products or with the devices that power its software.
At least we know what Facebook's going to be working on in the meantime:
Now on to the tools Facebook's engineers will be using to create those products.
Here's a Hermle AG machining center:
And an object inside the machining center:
Here's what I believe is the lathe:
And a woman using the probably-lathe:
Here are some workspaces:
And a shiny collection of collets: