'Death Note' Casts Willem Dafoe As Grinning Demon Ryuk
Dafoe will become Da-god of death in Netflix's 'Death Note' from Adam Wingard.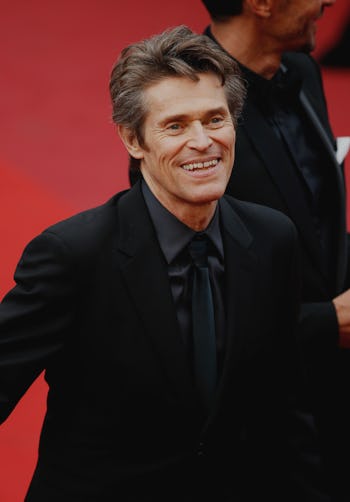 Getty Images / Tristan Fewings
In what is possibly the best casting news of the year, zero hyperbole, Oscar-nominated actor Willem Dafoe will play Ryuk, a Japanese god of death, in Netflix's 2017 adaptation of the horror/thriller manga Death Note. The adaptation is directed by The Guest, You're Next and Blair Witch sequel director Adam Wingard.
Ryuk is a supernatural god of death, or "shinigami" from ancient Japanese mythology, who accompanies protagonist/anti-hero Light Turner (Nat Wolff), a high school student who comes into possession of a powerful, unholy "Death Note". The Death Note, a black notebook, kills anyone whose name is written into it. In addition to being a supernatural horror, Death Note is also a gripping police procedural, as Light's own father is tasked with finding the serial killer who the public believes is behind the "Death Note"s sudden string of murders.
A two-time Oscar-nominee and also the best MCU villain to date, Dafoe will provide his voice for Ryuk. Despite being a shinigami, Ryuk is kind of smarmy and a bit of a deadpan jokester. It's the perfect role for the man who played the Green Goblin in Spider-Man so damn skillfully.
Originally written by manga writer Tsugumi Ohba, a Hollywood version of Death Note languished at Warner Bros. until Netflix scooped up the rights. Ryuk was first voiced by Nakamura Shidō in the 2006 TV anime and Japanese live-action movie (from director Shsuke Kaneko) and later by Brian Drummond in the English-language dub.
Netflix will release Death Note in 2017.