Why You Should Watch This Talented Dude Play 'Overwatch'
Because sometimes that's the best way to learn.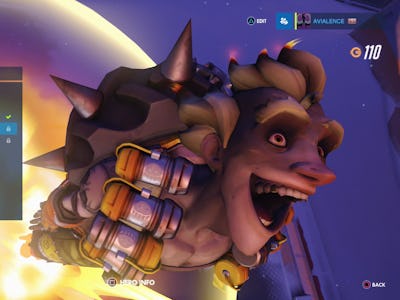 Nicholas Bashore
Nearly two months after the game's initial release, Overwatch is still holding strong thanks to competitive play, continuously released balancing fixes and the games first new hero, Ana. Blizzard's only going to keep more content coming — which is why you should head over to YouTube and spend some quality time watching a pro like Matt "Koala Tactics" Adkins.
Since the day Overwatch was revealed, Adkins knew he wanted to do something with the game and in January 2015 he began his own YouTube channel focused on it. From the beginning, he built his community to be one of the friendlier, more welcoming communities for fellow players, filled with viewer interaction and communication. So whether you're new to Overwatch or a veteran looking for a place to spend your viewing hours, Adkins is definitely the man to check out.
Still need convincing? Well, we've got a couple specific reasons why you should
Koala's Community Focused
One of the great things about live streaming gaming content is the sense of community that can build up. Many broadcasters and viewers share the same passions, whether it be a specific genre, game, or focus, and, if fostered, these communities can become some of the best places to be in the gaming industry.
"A lot of people, streamers and content creators, either ignore their communities or shoo them away," Adkins says. "I guess that's an option, but I've always felt that I was always more comfortable in streams and content communities that interacted with me or acknowledged me."
Because of this, he specifically set out with a mission to build a community and consistently interact with his viewers.
"I've got a remarkably supportive and loyal community that helps me sustain my channel," he says. "I took a big hit leaving an actual job to do this, and they've kept me going through it all."
He Hosts Shorter Streams
Most of Adkin's work is centered around streams on YouTube. But instead of rolling through five or six hours of streaming each day, he tends to keep his much shorter and on a tighter schedule. He describes his two streams a day — [one at 8 a.m. and 8 p.m.] (https://docs.google.com/spreadsheets/d/1XzD1xusS8z1umeBT0qKjQ3B6w0TPE9HE9HLZ65-ryiA/edit#gid=0) every day of the week save for Sunday and Monday — as "punctual."
Schedules like this are fairly common among YouTubers. On YouTube, people often stick to shorter videos and live streams because that's initially what the site was designed for. "On Twitch, broadcasters grow with consistency," said Adkins, "but it's just not that way on YouTube."
The result is a much more focused set of content that viewers can enjoy in smaller chunks when Adkins is live streaming, or in a video-on-demand (VOD) format once they have some down time. Plus, YouTube gives viewers access to a rewind feature absent from Twitch that grants the ability to click back and catch up on what might have been missed in the cast.
Community Game Nights
One of the biggest things behind the live streaming community is interaction, which Adkins is clearly focused on during his broadcasts. You'll continuously find him answering questions from the chat about which Overwatch characters are the best for which scenario, or how new players can get started within the game. Plus? He brings viewers into his streams every day he's live.
"We have a morning stream that is static across the week called the Koality Show, which is literally me playing quick matches with viewers," says Adkins. Interested players sign up on a forum, add themselves to a list, and the Adkins groups with them to play the game. "That's what the entire channel is based around."
He's also worked to create ways for his following to interact outside of live streams, including a dedicated Discord server where a community of fellow viewers can be found consistently playing Overwatch and other Blizzard IPs like World of Warcraft along with some additional titles of interest. Adkins is regularly down in the chat-based trenches himself, interacting with his audience and gaming outside of stream hours.