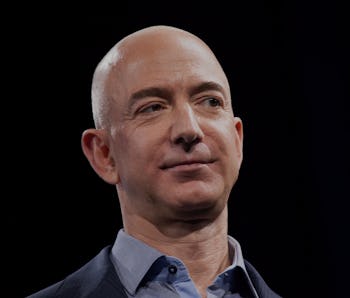 Innovation
At $355 Billion, Amazon Is Still Worth More Than Denmark
The company is making more money than ever.
Getty Images / David Ryder
Amazon has posted record-breaking profits for the fifth quarter in a row.
The company revealed today that it made an $857 million profit on revenues of $30.4 billion. Investors have reacted favorably to the news in after-hours trading, giving the company a $355 billion market cap at the time of writing. (That figure will change as the day goes on; earlier in the afternoon the company's market cap was greater than $360 billion in after-hours trading.)
This means the company is still worth more than an entire country: Denmark's GDP in 2014 was $342 billion, according to the International Monetary Fund, which is $13 billion less.
Amazon also said that its second annual Prime Day was the biggest shopping day in its history, even though many people took to Twitter to criticize the deals and complain that the site wouldn't let them purchase the items in their cart. It doesn't matter how silly the fake holiday is — people are still flocking to the site to purchase obscene amounts of stuff from Amazon.
Amazon's prepared slides from today's earnings call can be found below: