Netflix Announces Voltron Season 2 Early, Twitter Freaks out
Keith, nobody wants you here.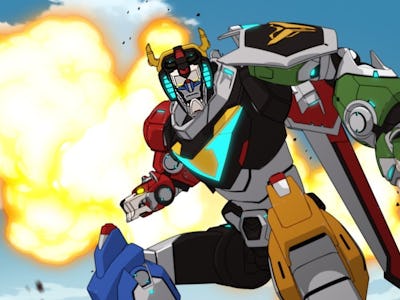 Netflix
Dreamworks and Netflix's Voltron reboot was greeted by an uproarious fandom composed of old-school fans and new faces. The series released its first season, containing 11 episodes, on June 10. Surprising in its own depth, the anime (fully titled Voltron Legendary Defender) boasts an charismatic and star-studded voice cast, crisp animation, and a story that has left us begging for a second season release. Luckily for fans, they won't have to wait very long.
Today at San Diego Comic Con, Voltron showrunners Joaquim Dos Santos and Lauren Montgomery, joined by head writer Tim Hedrick, confirmed the second season's existence, announcing that it will release later this year, and screened a still-mostly-private trailer for the audience at the convention. Shortly after, the show's most vocal fans took to Twitter to express their thoughts.
But not everyone was happy. In fact, while the fandom seemed pleased with the second season's announcement, they weren't quite happy about the news that a character named Keith might taking over as the show's team leader, in place of fan favorite, Shiro.
Shiro, on the other hand, received nothing but love, support, and a little bit of worry from fans.
While no concrete release date has been announced, fans can expect to see their favorite giant robot combo team back in action by late 2016.