Pokemon Live-Action Film Officially Underway at Legendary, Coming 2017
Rumors sparked earlier this month after the release of 'Pokemon Go'.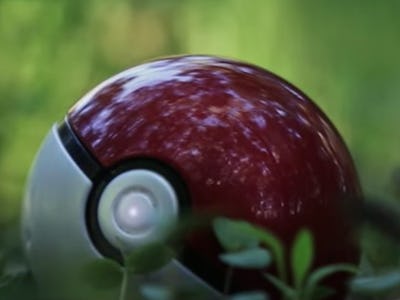 Every curmudgeonly person who has railed against the popularity of Pokémon Go is about to get slightly more curmudgeonly. The smash-hit Pokémon franchise has spawned more than its fair of spin-off games, animated films, and card tournaments. Now, it's taking the leap toward live-action films.
Announced today, Legendary Pictures and The Pokémon Company have officially reached a deal for a live-action film franchise, based on "Detective Pikachu", an in-world character and one variant of the most recognizable Pokémon of all time. While Detective Pikachu's adventures are well-loved in comics, cartoons, and games, it's an interesting choice to make in the face of the franchise's conventional tale of a young hero or heroine who embarks on a quest to Catch 'Em All. So, if you walk into this film seeking the likes of Ash Ketchum, there's a chance you might be disappointed.
It looks like fans won't have to wait very long to see what Detective Pikachu's story will be: the film is set for release in 2017. How Legendary will alter the creature (who usually wears adorable little detective clothes on the job) for a live-action film remains unknown, according to Deadline.
Pokémon Go has already succeeded in raising Nintendo's stock prices by 20%, and has already outperformed Twitter with its ever-growing userbase. The game isn't without its faults — glitches and server crashes have brought forth a wave of fan lament — but its ability to create a positive experience for all sorts of kids, as well as get folks out of the house, has been applauded.
The film's distribution will be handled by both Univeral and Toho, though the film will go through Legendary.
Not much else is known about the franchise just yet, outside of the fact that there are multiple films intended to come along with it in the future. Screenwriter Max Landis has been rumored for at least the first film, but as of press time, no confirmations have been made by the studios.