'Pokemon Go' Arrives in Japan Wednesday
Now all Niantic has to do is make sure its servers can handle the launch.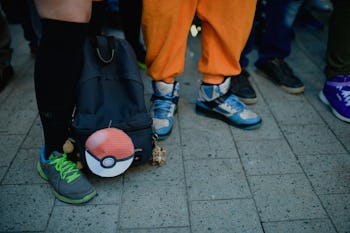 Getty Images / Alexander Koerner
Japan only has to wait one more day to finally get in on the Pokémon Go action.
The game, which is currently available in 30 countries, will reportedly make its debut in Japan at some point on Wednesday, July 20. This will mark the game's first expansion from North America and Europe to Asia.
It might seem odd that Pokémon Go has taken so long to debut in the country where Pokémon's part-owner Nintendo calls home, but Niantic Labs' chief executive John Hanke has said the delay resulted from a need to prepare the game's servers for the massive traffic expected to accompany its expansion to the motherland.
"At present, the server capacity in Japan is not powerful enough," Hanke told Forbes on July 15. "We are working hard with our partners in Japan to enable the servers to keep up with demand once the game goes online there. We expect it to be released by the end of July."
Pokémon Go has been a hit in Japan even though it isn't available there. It's led to a spike in Nintendo stock and is a real cash cow already.
Even McDonald's has gotten in on the action, by giving away Pokémon toys in Japan. That simple act led to a 23 percent jump in its share price on the Japanese stock market.
So it's no surprise that Niantic wanted to wait to bulk up its servers before heading to Japan. Now it seems that it's done all that it needs to — or at least all that it thinks it needs to — for a proper launch in Pokémon central. Hopefully, players in Japan have taken the time to learn all of the various tips and tricks that will help them catch up to their North American and European counterparts.
H/T TechCrunch.