HBO Confirms Two Big 'Game of Thrones' Changes
'Game of Thrones' season 7 will debut in summer of 2017.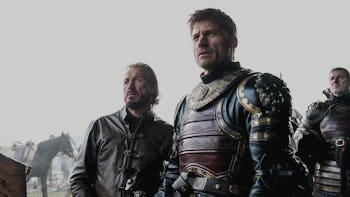 HBO 
There was already buzz that Game of Thrones Season 6 would be the last of its ten-episode seasons, and a shorter Season 7 would be delayed, but it's now official enough to file in the Citadel.
According to an official HBO missive, production on a seven-episode seventh season will begin this year, and it will be released in summer of 2017. HBO Programing president Casey Bloys says in the press release:
Now that winter has arrived on Game of Thrones, executive producers David Benioff and D.B. Weiss felt that the storylines of the next season would be better served by starting production a little later than usual, when the weather is changing. Instead of the show's traditional spring debut, we're moving the debut to summer to accommodate the shooting schedule.
This is actually excellent news, as far as delays go. Game of Thrones typically begins in the spring and stretches into the summer. A summer release will only make this "delay" two or three months, then. It could have been far worse and made us wait six months or a year. Three months is a simple trip from Winterfell to King's Landing — unless you're Varys and have powers of teleportation.
It also means that in 2017, spring TV will give other shows a chance and watchers of summer TV — which is usually not the most riveting season — will have something to dance about.