New, Super-Slim Xbox One S Drops August 2
For most people in most places. Still, though!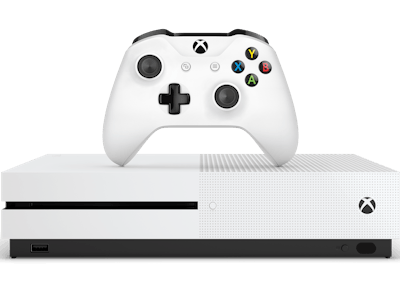 Xbox Wire
Microsoft announced Monday that the Xbox One S, the latest in the company's line of video game consoles, is set for release on August 2. Yes, that's correct: two weeks from Tuesday is when all this comes to a head.
Revealed in June at E3, the Xbox One S is essentially an iterative half-step between the Xbox One and "Project Scorpio" — the next big thing for Microsoft. Think of like, to use Microsoft's own strange vernacular, an Xbox One Point Five.
The selling point of the Xbox One S across all models is the fact that it's significantly slimmer than the base Xbox One, and it includes an internal power supply. The new device also comes standard with 4K video support along with High Dynamic Range, or HDR. Other notable changes include the shift of a USB port and the pairing button to the front of the console as well as the addition of an IR blaster.
Worth noting, however, is that August 2 is the release date for a very specific version of the Xbox One S. Namely, the 2TB "launch edition" of the console will be available, which clocks in at $399, and it won't even be out worldwide. Xbox Wire has a long list of countries where the "launch edition" version will be available, but nothing on the cheaper $349 and $299 versions or when the $399 one should become available globally.