What You Need to Know About 'Power' as Season 3 Debuts
An introduction to 'Power' for those who need to watch this show.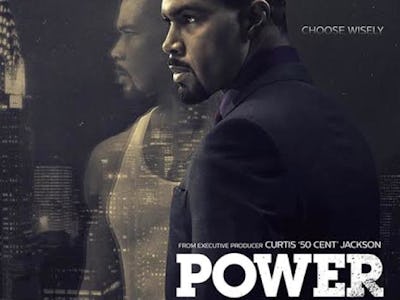 wegotthiscovered
The third season of the Starz drama Power kicks off on Sunday night. It follows a season that ended in spectacular fashion, both critically and with audiences, as it became Starz's most popular original series on record. And its first season had the most highly concentrated black audience for a scripted premium series since HBO's The Wire. However, there are some audiences who have yet to be introduced to the thrilling drama despite its magnificent ratings and large viewership.
As season three gets ready to drop, here are the things you should know about Power.
Jamie St. Patrick a.k.a. Ghost
Played by Omari Hardwick, Jamie "Ghost" St. Patrick is the story's main protagonist. He is a drug kingpin who is struggling with the double life that he is leading. He aspires for bigger things outside of drug dealing, hoping to run clubs and become legit. However, a number of people in his life are trying to keep him in the drug game, including his wife and multiple business partners. Ghost is the brains of the drug operation, but he is not to be trifled with. He is not afraid to kill and scheme in order to get what he wants.
Tommy Egan
Tommy Egan (Joseph Sikora) is Jamie's best friend and business partner. He has been Jamie's friend since childhood and is known around the way as the crazy, hood, white kid. Tommy's relationship with Ghost is turbulent, to say the least, as Ghost often does not trust Tommy with handling some parts of the business. Tommy also does a lot for the racial dynamic of the show as we uncommonly see the black character pulling the strings and the white character handling the lower level drug dealings.
Love Problems
Ghost is married to Tasha (Naturi Naughton), but when his past love interest, Angela Valdez (Lela Loren), is introduced, many of Ghost's problems begin to manifest. Ghost is forced to betray and lie to both women in an attempt to keep both his relationships and his drug empire intact. Even though it is the underlying cause of a lot of Ghost's issues in the show, this is not a love story. It is far from it and the relationships do not seem cheesy or overdone like other shows.
Drugs, Drugs, and More Drugs
It is no secret that we are obsessed with drug dealers, gangs, and mobs. The popularity of movies like Scarface and The Godfather and shows like The Wire and Narcos highlight that infatuation. From the suppliers, to the distributors, to the street level dealers, we like to examine the empire at all levels. Power provides all of the action and drama that we have come to expect from a narrative on the drug trade.
Evil Businessmen
Power makes a comparison between the business of drugs and business in the "legit" world. There always seems to be somebody pulling the strings. Even the rich businessmen are trying to stick Ghost for his paper.
50 Cent
50 Cent is an executive producer, raps on the theme song, and plays the biggest villain on the show, Kanan. Kanan is an OG in the drug game, who is out to take over the drug game from Ghost and Tommy when he gets out of jail. 50 Cent plays an excellent villain who is able to smile in your face and then promptly proceed to shoot you in the back.
Power is back on July 17th at 9pm/8c on Starz.