Facebook Live Video Shows Aftermath of Falcon Heights Police Shooting
A woman broadcast the aftermath of a deadly police shooting on Facebook Live.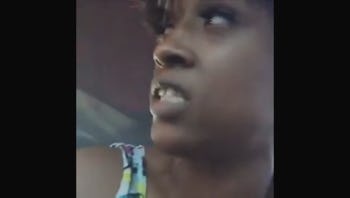 YouTube
On Wednesday evening, Philando Castile, 32, was shot during a routine traffic stop in Falcon Heights, Minnesota. His girlfriend, Lavish Reynolds, captured the immediate aftermath of the shooting on Facebook Live.
Castile, a black man, was driving with a broken tail light with his girlfriend and her young daughter in the car, both of whom are also African-American. According to the video, Castile was shot while reaching for his wallet, after the officer saw he was also carrying a handgun. According to Reynolds, Castile was a licensed Concealed Carry permit holder, and he calmly informed the officer that he was carrying a weapon before reaching for his wallet. Reynolds says Castile was shot four times before he could remove his ID and license.
Wesley Lowery, a national correspondent for the Washington Post, identified the man as Philando Castile, and reported that Castile has died.
"He's gone," Philando's sister, Allyzca Castile, 23, told the Washington Post Thursday morning.
The Castile family gathered at the hospital, but Allyzca told the Post they had not been allowed to see Castile as of 1 a.m.
"They won't let us see him," she said, sobbing. "We've been here probably an hour, the whole family is here, and they won't let us see him."
The Facebook Live footage quickly went up on multiple Twitter and YouTube pages. Readily-available footage from police shootings has drastically changed public involvement and awareness of the epidemic of violence, but as far as we can tell this is the first time an incident has been streamed live to Facebook in real time. Reynold's original video is still up, but Facebook has placed a "graphic content" warning over it.
Here's the full livestream footage, via YouTube.
WARNING: This video features extremely graphic violence and trauma.