The Best Games to Buy From Microsoft's Ultimate Game Sale
Overcome the summer slump in style (and poverty).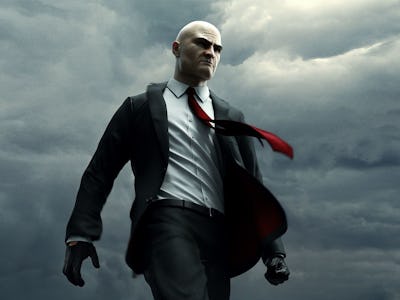 cdn.moviepilot.com
For some cruel reason, the people who create and deliver our favorite console titles have a historical tendency to take the summer off. It's as though they think just because the weather turns nicer and the kids are home from school, we would prefer to actually spend our time outdoors, enjoying in the beautiful weather, instead of sitting at home on our couches, gaming alone in a dark room. Thankfully for all us happy indoor kids, Microsoft understands how obnoxious the concept of "going outside" is.
In that spirit, the tech giant has announced its annual Ultimate Game Sale, which will be running from July 5 through July 11. Some of these deals are pretty excellent, folks (and they're even sweeter if you've got a GOLD Membership), so get prepared to kiss your disposable income goodbye.
LEGO Marvel Super Heroes ($6.60)
Let's not pretend we're too old to play with LEGO, no matter what form it comes in. 2013's LEGO Marvel Super Heroes is one of the best examples of the popular series of games from Traveller's Tales. Not only is the series' infectious mixture of button mashing fully intact, but the opportunity to play as one of dozens of heroes from Marvel's gallery is one you simply can't pass up.
Sleeping Dogs Definitive Edition ($9.90)
Hand-to-hand combat and open world storytelling don't come much better packaged together than in the Sleeping Dogs Definitive Edition, the martial arts epic that follows an undercover cop working his way up the ladder of a Chinese crime family. It's a kung fu epic worthy of John Woo.
The Evil Within ($15)
From the mind of Shinji Mikami, the man who gave us Resident Evil, comes one of the most terrifying haunted house experiences in recent memory. The Evil Within is an effortless blend of action and horror that will creep up your spine even on July's brightest day.
Wolfenstein: The New Order ($20)
Wolfenstein: the New Order is, hands down, the best old school shooter of the new generation. Though the mechanics aren't exactly fresh, Bethesda's wonderful narrative and teeth-gnashing action make the newest full-fledged entry into the Wolfenstein series something to cherish. Even if you don't typically gravitate towards the FPS, this is still a title to love.
Evolve ($13.20)
Four-on-one action games are becoming more and more popular these days, and you'd be hard-pressed to find a more artful execution than Evolve, which pits four hunters against one of a variety of ravenous beasts. Team players will love orchestrating the monster's downfall while solo junkies will love tearing unsuspecting prey to little bits.
Ryse: Legendary Edition ($9.90)
Ryse was an Xbox One launch day title that was designed, first and foremost, to show off the graphical capability of Microsoft's machine. Shockingly, Ryse not only accomplished that feat, it went above and beyond its mandate to craft not only a stirring story but a fairly unique and brutal brawler.
Life is Strange ($8)
If you're so amped up for the newest season of Twin Peaks you can't possibly wait, check out Life is Strange, a five-part choose-your-own-adventure fantasy story that follows a photography student who can rewind time. It gets … weird.
XBox 360 Games
Assassin's Creed II ($10)
As the series takes a year off for the first time in a decade after two tepidly received installments, revisit Assassin's Creed in its early glory days, when Assassin Ezio Auditore was just beginning his blood-soaked quest for vengeance.
The Arkham Games ($7)
If you're one of the few people who's never allowed yourself to experience one of the best Batman stories ever (ever.), then you'll be doing yourself a further disservice by not picking up the one-two punch that is Rocksteady's Batman: Arkham Asylum and Batman: Arkham City. Both titles are a steal at seven bucks and are a must-own for fans of the Dark Knight.
Hitman HD Trilogy ($8.75)
The Hitman HD Trilogy packs three of the most complex and satisfying action strategy titles in video game history — that'd be Hitman 2: Silent Assassin, Hitman: Contracts and Hitman: Blood Money — into one (now) super cheap title. The graphics might have aged a little bit, but these are three games each worth playing on their own merit.
BioShock Infinite ($9.90)
Re-live Ken Levine's most personal and engrossing story to date in BioShock Infinite, the tale of an ex-Pinkerton who's just trying to recover a girl. What starts as a straightforward fetch case turns into a dimension-hopping war for the future of an entire civilization in this action-packed adventure.
Bully Scholarship Ed. ($5.25)
The anguish and torment of grade school can be yours once more in this silly satire from Rockstar Games. Bully Scholarship Edition puts players in the shoes of an essentially orphaned tween who's just arrived at one of the roughest boarding schools on the east coast. Fight, skateboard and bike your way through an entire fictional town in one of the most fun open world brawlers, well, ever.
Crackdown 2 ($12.90)
Crackdown 2 is essentially just an open world playground where you pick one of a handful of steroid cases and send them out into the world to get more pumped up, so they can take on several armies worth of bad guys in what amounts to a series of epic battles worthy of the third act of a Michael Bay movie.
Dead Space ($9)
Go back to the beginning of Isaac Clarke's journey as a stranded ship's engineer forced to walk a hellish path aboard a dead space freighter. As they limp towards their salvation, players will overcome a host of creatures spawned from the very crew who once walked alongside them. It's a freaking trip. And Dead Space does a great job of relying on white-knuckle action and prolonged bouts of terrifying exploration.