Adult Swim Games Just Released the Biggest Update to 'Pocket Mortys' Ever
Boot Camp Morty and J-J-Jerry Fan Morty, broh!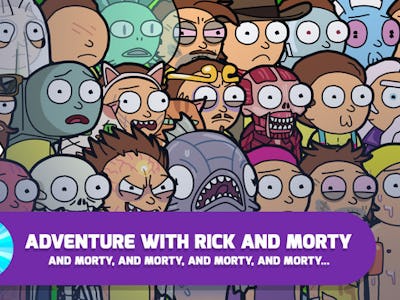 Just when we thought we were out, they pull us back in. Adult Swim Games announced a huge update to "Pocket Mortys" via Twitter Wednesday, promising players a slew of new Morty types. Some of the Mortys in the update, which includes Reptile Morty, Dog Bite Morty, Boot Camp Morty, Jerry Fan Morty, Exoskeleton Morty and Strawberry Morty, are available only through combat in the Morty Games.
The update adds an arena, just to the west side of the citadel, in which the player can compete in the Morty Games, or "a series of five challenge-filled tournaments."
The last update to the game, which was released June 1, allowed players to have their Mortys re-learn forgotten moves at the Morty Lab, and introduced the Courier Flap item, which transports the player back to the citadel.
Fans might remember the Courier Flap as the thing that shipped Jerry — "what do you know about friend-ship, Jerry? — to Birdperson's wedding in the season 2 finale.
The update before that, released on April 14, introduced new Mortys and quick crafting, and was advertised with a quick video voiced by Justin Roiland as Rick. The fact that we watched the commercial below several times is a testament to how badly we want Season 3. Get out your "iPad, iPhone and i…Android" and get all those new Mortys, broh!