Despite 'Thor: Ragnarock', Taika Watiti's 'What We Do In Shadows' Sequel Approaches
The best vampire movie in recent years is getting a sequel from the Thor director Taika Waititi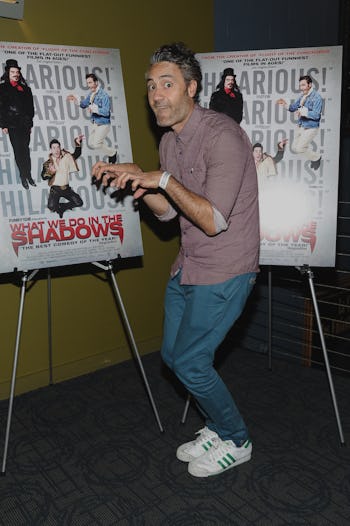 It's a rough time to be a vampire fan, between the news that Interview with The Vampire is getting an unnecessary toothless reboot and the egregious and poorly handled surprise ending of the gloriously gothic show Penny Dreadful. But perk up, fans of the undead — good news is on the horizon: the best vampire film in recent years is getting a sequel, and this one focuses on werewolves. What We Do In The Shadows, the delightful, hilarious, smart mockumentary helmed by Jemaine Clement (Flight of the Conchords) and Taika Waititi (Thor: Ragnarok), is getting a follow up focusing on the werewolf pack and the exploits of everyone's favorite friend Stu.
Appropriately, it will be called We're Wolves and presumably there will be more lessons on manners — remember, they're werewolves, not swear-wolves.
"The same werewolf actors would come back," Waititi told Entertainment Weekly. "It would basically be Rhys and Stu vying for position as the alpha male in the werewolf gang."
Of course, now that Waititi is an unlikely Marvel big shot, and director of large-scale nature epics like Hunt For The Wilderpeople, this means We're Wolves is a passion project for him. As a creative and off-kilter director, We're Wolves could be his key to surviving the machine rather than being chewed up by it like Joss Whedon. Just as long as he remembers to put newspaper down before his kills, he can do whatever he wants.
There is no word yet on a release date, but it's fair to assume it will be at the witching hour, somewhere.