Ready to Torrent Live TV? BitTorrent May Launch News Network Over P2P
It'll make a change from all the 'Game of Thrones' downloads.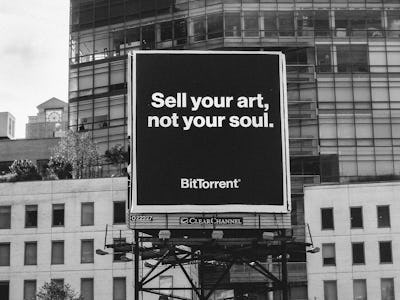 BitTorrent/Facebook
When people hear BitTorrent, chances are the first things that come to mind are grabbing the latest Game of Thrones torrents and seeking out illegal content on ThePirateBay. But the peer-to-peer downloading service may soon become the hot source of political reporting, with reports suggesting the company behind the protocol wants to launch a news network.
According to Variety, "BitTorrent News," assuming it comes to fruition, will launch ahead of the U.S. presidential election. The network's journalistic efforts will be based out of San Francisco, with "a worldwide network of stringers" facilitating operations.
The network will run across BitTorrent Live, which was announced in May. The service has yet to launch, but when it does it will provide a smattering of channels (at least 13) with both free and paid-for tiers.
The clue is in the name about how the channels broadcast. BitTorrent Live will use the company's patented peer-to-peer live streaming system. It's similar to how files download over BitTorrent, where home computers pass on chunks of files to other computers, rather than every computer downloading from a single central server.
BitTorrent seems to be serious about peer-to-peer news. The company has posted a job listing for a News Director on a recruitment website. "BitTorrent has recently launched a live video streaming platform," the listing reads. "Now we need a team to create a tent-pole live news channel to run on it."
The network may not initially rival the likes of BBC and CNN, though. BitTorrent hints in its own job posting that it would be a "lean team" to start, only broadcasting during big news events, and slowly expanding out as time goes on. Still, it'll make a change from scrambling to see what happened to Arya and Daenerys every week.