CalTech Suing Apple For Allegedly Stealing Wi-Fi Patents
CalTech claims that Apple has been using patented Wi-Fi chips in its devices since the debut of the iPhone 5.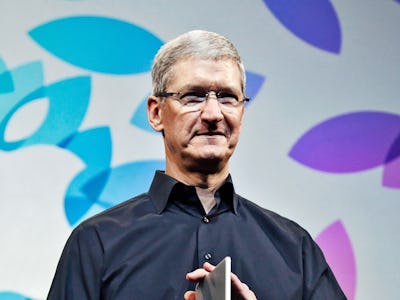 FastCompany
Apple doesn't have the best track record with universities. Following last year's lawsuit from the University of Wisconsin, the tech giant is being sued by Cal Tech for allegedly using wifi chips that were patented by the school. The lawsuit mirrors last October's conflict, and states that technology on the chips that Apple uses in iPhones and iPads is an infringement of patent law (and, blatantly put, thievery).
According to The Verge, the suit focuses on Broadcom, the company responsible for creating the wifi chips for iPhone and iPad tech, but Apple — as one of its biggest clients — has been roped in too. The original patents were granted between 2006 and 2012, and Apple has been accused of knowingly using the chips, in direct defiance. The technology, Cal Tech says, is integral to 802.11n and 802.11ac wifi— the two most recent standards in wifi tech. The patents simplify the hardware and allow for faster data transmissions, Cal Tech says in the suit. The chips can be found in most Apple devices that have been released since the debut of the iPhone 5.
The University of Wisconsin was awarded a total of $234 million in damages, paid out by Apple, after last year's ruling. Though the lawsuit primarily focuses on Broadcom, CalTech argues that — generating of 14% of the company's revenue — Apple is also partly responsible for the trouble.
If the patents are seen by the jury as valid, the process will move forward to determine how much CalTech is owed in damages.