Stan Lee Shares His Thoughts on the Big 'Captain America' HYDRA Twist
Stan Lee says the recent reveal is a "clever idea."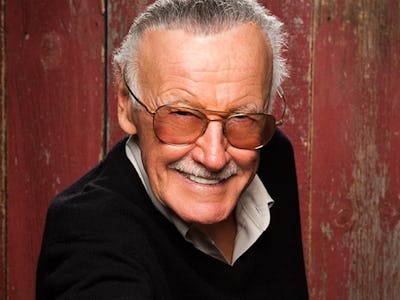 This article contains spoilers.
The first issue of Captain America: Steve Rogers hit the shelves this week, and, with it, a huge twist. Turns out, the man we've come to know and love as Steve Rogers is actually a HYDRA double agent.
With the recent events restoring Steve Rogers' youth and title as Captain America (confusingly Sam Wilson is still the other Captain America), he appears to have been revitalized with his big secret as a HYDRA super spy. Safe to say, the internet wasn't too pleased. The hashtag #SayNoToHYDRACap quickly started trending on Twitter, with many fans voicing displeasure that Captain America is suddenly — or always has been — a member of a rogue Nazi faction.
However, what does Stan Lee think of the recent development? That was the question posited at the former Marvel Comics president at this week's MegaCon in Orlando, Florida.
Well, for starters, he thinks it's a "crazy, but good idea."
Lee goes on to say that he doesn't think he would have ever come up with scenario in which Rogers is a HYDRA double agent, but the reveal is "going to make you curious, it's going to make you want to read the books, they'll probably do a movie based on it."
To be fair, Marvel Studios probably won't adapt this particular plot into the Marvel Cinematic Universe. Even though the last we see of Chris Evans as of Captain America: Civil War is as a rogue agent breaking out his fellow #TeamCap mates out of prison, he probably won't suddenly become a HYDRA operative.
The comics meanwhile seems to be sticking with this plot going forward. Readers will be forced to reconcile Captain America's long, illustrious history with the specter of HYDRA in every one of his actions. Even that one time he punched Hitler in the face.