Why Do People Care About an Avalanches Comeback? 
The Australian group may be releasing music as early as this week. Here's why that matters.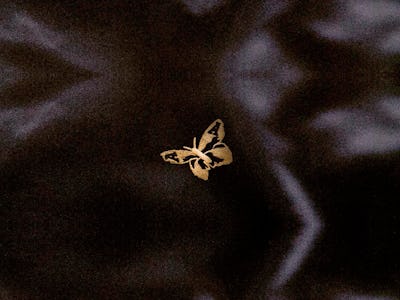 Modular
Earlier this week, the long-dormant Australian electronic group, the Avalanches, released a teaser video for, well, something. The troupe had previously announced a string of live dates — the Avalanches's first since 2007 (live) and 2011 (DJ) — set to begin next week. But the real anticipation lies with its sophomore album, which could land any day now. Stereogum, for one, did some digging and posits that a new single could be out as early as this week. As Father John Misty asks at the end of the teaser, "What are the Avalanches?" Better yet, why should you care?
Hit me with the basics.
The Avalanches were born out of a Melbourne punk band, Alarm 115, in 1997. The group began recording its debut, Since I Left You, in 1998 with the following membership roster: Robbie Chater (keys, mixing, production, samplers), Darren Seltmann (mixing, production, brass, vocals, samplers), James Dela Cruz (turntables), Tony Di Blasi (keyboards), Dexter Fabay (turntables), and Gordon McQuilten (keys). Since I Left You was released in 2000 to rave reviews.
Wait, they released one album 16 years ago, and that's it?
Basically. But it's a really good album. Since I Left You uses over 3,500 samples and is a touchstone of the plunder-phonics movement. Chater and Seltmann were basically responsible for the material and the samples were largely culled from the band's extensive vinyl collection. Artists as varied as Johnny Mercer, Madonna, Bobby Lee Trammell, and Raekwon are sampled. "Frontier Psychologist," for example, takes its name from a bit by Canadian comedy duo Wayne and Shuster, makes use of samples of them, includes a line from the John Waters movie Polyester, the overture from Lawrence of Arabia, and a parrot call.
Whoa.
Yeah, Since I Left You made many top albums of the decade lists and the group paved the way for artists like Girl Talk, Lilacs & Champagne, and Madeon.
How did they legally clear all of those samples?
I dunno, dude, I'm not a lawyer.
What do we know about the new one?
Not much. Part of the aura of the Avalanches is that its members are relatively mysterious. They don't take many photos and release information only sporadically and cryptically. Call it the Daft Punk Effect. We do know that founding member Darren Seltmann has left. On its Facebook, The Avalanches confirm that Robbie Chater, Tony Di Blasi, and James Dela Cruz are all still members. The band has also peppered its social media outlets with an image of a butterfly. Is that the new album's cover? Maybe. Maybe not?
Does that trailer tell us anything else?
Cheekily named "Since They Left Us," it seems to confirm the reports that Danny Brown, Ariel Pink, and Royal Trux's Jennifer Herrema might be working on the new album. It also throws Father John Misty and Kirin J Callinan into the mix. Are any or all of these artists adding their live talents? Or did they just approve samples? Your guess is as good as anyone else's. We will all just have to wait and see. But, hopefully, not too much longer. Because this is getting ridiculous.