Microsoft's News Pro Bot Curates Your News Based on What Celebrity You Look Like
Just one more bot asking for something to go wrong.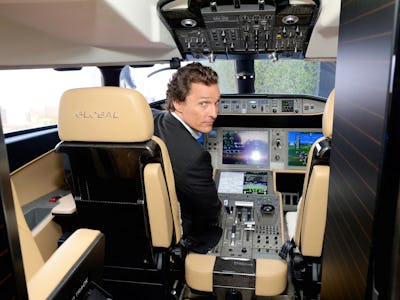 Getty
If you've lost trust in Facebook's trending news topics because of the people behind the selections, a new Microsoft app called News Pro offers a solution.
News Pro is a news curation bot released today from Microsoft Garage, an experimental segment of the company tasked with trying out new ideas. The big idea behind News Pro is a bot named Rowe that curates a personalized news feed for you. Many news curation apps out there already suggest news based on what a user is interested in and has read before, but this one bases it on your looks.
Rowe is a hip bot that actually wants to see your selfies. A user can send a selfie and have Rowe tell you which person in the news you look like, and then spit headlines about that person back to you. Why would you want to know headlines about someone in the news who looks like you? Who cares. Rowe is also apparently in the business of flattery and paired me with Matthew McConaughey.
To state the obvious: The utility of this service is questionable. It's a clear move into the botification of everything and goes along with new services like Viv, Google's Allo, and Microsoft's Murphy that are using chatbot A.I. tech to make life easier (or at least more interesting).
News Pro gave me a different match for each different angle I took a selfie from. I was also matched with Robert Kubica (who is a Polish Formula 1 driver), Gareth David-Lloyd (a Welsh actor), Shane West (an American actor), and Aaron Rodgers (the quarterback for the Green Bay Packers). There was some consistency in who the bot thought I looked like, as it repeated matches when I took pictures from the same angle. Of course, I didn't know who Kubica, David-Lloyd, or West are, but Rowe helped me out with that with a helpful "Who is this" link.
Microsoft has tried the personal bot already with the Tay chatbot, but Tay had a bit of a racism problem. Now a Microsoft bot wants to help curate news for you. If the hubbub raised over Facebook's trending topic controversy has taught us anything, it's that people care about the way services sort their news for them. It remains to be seen, however, whether a doppelganger-directed news search bot is poised to meet any kind of demand.
Perhaps bots should just stick to Choose Your Own Adventure stories.